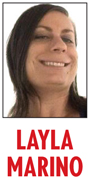 In July, San Diego reaches a fever pitch for events, especially with the opening of the Del Mar races and, of course, Comic-Con. Residents and tourists alike are bound to easily find these big three events, but what about the events on the North Coast that are a bit off the beaten racetrack, so to speak? For those trying to escape the mobbing crowds in July, here are some events to round out the month.
Venue Highlight: The Kraken, Cardiff: With so many great venues for music, and especially during July with the races, let's not forget some favorite local haunts. This month, The Kraken has lots of new and exciting bands at their intimate venue in Cardiff. Here are just some of the great shows we can expect this month. For a full list go to www.thekrakencardiff.com.
July 17: Ramshackle — Another local band hailing from El Cajon, Ramshackle are largely alternative rock, but they love to experiment. Their shows are always raucous and full of passion, so get to the Kraken early.
July 18: Planet X — Just because Planet X are an all-instrumental band, don't think they can't rock. One of San Diego's best-known groups, this metal/jazz fusion outfit will blow you away with their technical skill and interesting genre mashups.
July 25: Projekt X — A very different type of X, Projekt X are known for their spirited, hard-nosed rock. A Kraken favorite, this show is not to be missed.
Belly Up, Solana Beach: With the Del Mar races come lots of great concerts, but we on the North Coast mustn't forget our faithful, famous rock venue. The Belly Up will continue to heat up the summer this July with their great lineup of rock royalty. Here are your best bets this month, but for a full list go to www.bellyup.com/calendar.
July 19: Cheap Trick (sold-out show) — Classic rock legends Cheap Trick are coming to the Belly Up for one of their insanely raucous and fun shows. After 42 years in the business, these swing/rock pioneers don't show any signs of slowing down, and the Belly Up is happy to host them once again.
July 22: Blackalicious — These 23-year veterans of the hip hop game don't tour often, but when they do, watch out. If you love energetic alternative hip hop, the Belly Up is where you want to be. This show will sell out, so get your tickets soon.
July 26: Bruce Cockburn — With a career spanning almost 50 years, Bruce Cockburn is a staple in the jazz, folk and classic rock worlds. In this special sit-down show, he will delight fans with his soulful songs and storytelling.
July 31: The Aggrolites — Though The Aggrolites are from Los Angeles, this ska/punk/reggae fusion group are a favorite in San Diego and the Belly Up is always jumping when they come to town. Get your tickets soon as this show will likely sell out.
Summer fun: Looking for something different to do in July? The answer is right in your back yard. Check out these unique events, workshops and exhibitions on San Diego's North Coast for family, friends and fun.
July 17-26: "Peter Pan" musical at the Star Theatre — Treat the family to this magical live musical theater. Star Theatre presents "Peter Pan," the story of the boy who refused to grow up. Running July 17-26, there are lots of opportunities to catch the show, directed by David Schulz. For information and tickets, go to http://www.startheatreco.com/.
July 17: Canine Companions Invitational Golf Classic — Pups and par. Join golf and dog lovers from around the country in this charity invitational to benefit the Canine Companions program, hosted by the Omni Resort and Spa. Lunch and silent auction follow the Shotgun Start golf tournament. For more information, go to http://www.ccigolf.org/.
July 18-Aug. 3: Shakespeare's "The Winter's Tale" at Carlsbad Village Theatre — Shakespeare does not oft come to San Diego County, and much less in its original "unplugged" form. Join Carlsbad Village Theatre for one of the Bard's lesser-known plays. The show runs until Aug. 3, so visit http://carlsbadvillagetheatre.com/ for show dates and times.
July 19: 2nd Annual Trivia Bee to benefit Friends of Oceanside Library — Are you a trivia nut? Do you think you could take on Alex Trebek? Show your stuff while helping a great cause. Teams of three will do battle with their brains in this 21-and-up event where admission fees will go to help the Friends of Oceanside Library to fund projects and events in the Oceanside community. For more information, go to https://www.ci.oceanside.ca.us/news/displaynews.asp?NewsID=896&TargetID=1.
July 20: Del Mar Art Center Photo Class and Competition — This intermediate class will elevate your photography skills whether you're a new pro or passionate amateur. The class is from 6 to 8 p.m., priced $50 and led by renowned photographer Mike Orenich. Students will also have the opportunity to enter the DMAC's photo competition, where the winner will be featured in an upcoming issue of Del Mar Lifestyle Magazine. More information and entry forms: http://www.dmacgallery.com/.
July 21: Open auditions for "Noises Off!" at the Star Theatre — Have you always wanted to try your hand at acting? Oceanside's Star Theatre is holding open auditions for this classic play. More information: http://www.startheatreco.com/.
July 24-26: The Supergirl Pro Surf Competition — What better place than the Oceanside Pier to hold the 2015 Supergirl Pro Surf Contest? More than 100 of the world's best female surfers will compete throughout the weekend, and there will also be live music, X Games pro skateboard demos, food and fun. The event is free to attend, so get out there and support women's surfing. More information: http://supergirljam.com/upcoming-event-info/.
July 25-26: Insect Festival at the San Diego Botanic Garden — Do you have a little bug at home? Here's your chance to show them some real bugs at the Insect Festival. The San Diego Botanic Garden will bring in lots of specimens for kids to hold, learn about and even taste. Visit http://www.sdbgarden.org/ for more information.
There's lots of fun in the summer time in coastal North County, and now you know even more places to go. Whether you love sports, the beach or San Diego's great concert scene, there's something for everyone this month on the North Coast. Check out this great scene in July.
Columnist Layla Marino is a San Diego music and arts writer. Visit dropweirdsci.blogspot.com. Follow her on Twitter at twitter.com/dropweirdsci. Send questions and comments to [email protected]