CARLSBAD: Hot Club Combo performs Jan. 6 at library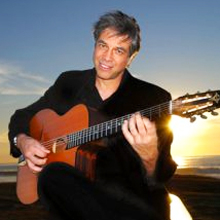 Hang on for a minute...we're trying to find some more stories you might like.
CARLSBAD — The Carlsbad City Library hosts Patrick Berrogain's Hot Club Combo on Jan. 6 from 2 to 3 p.m. as part of its winter concerts. Admission is free. Seating is first come, first served. The performance will be held in the library's Schulman Auditorium, 1775 Dove Lane. The group will perform Quintet du Hot Club de France classics in addition to modern gypsy jazz and Patrick Berrogain's original compositions. The band features Berrogain on lead guitar, virtuoso acoustic bass player John Leftwich and Jason Durbin on rhythm guitar. More information online: www.carlsbadca.gov/news/displaynews.asp?NewsID=1776.
The North Coast Current welcomes your community news. Submit upcoming event announcements to currentevents@northcoastcurrent.com. Submit stories and photos to news@northcoastcurrent.com.