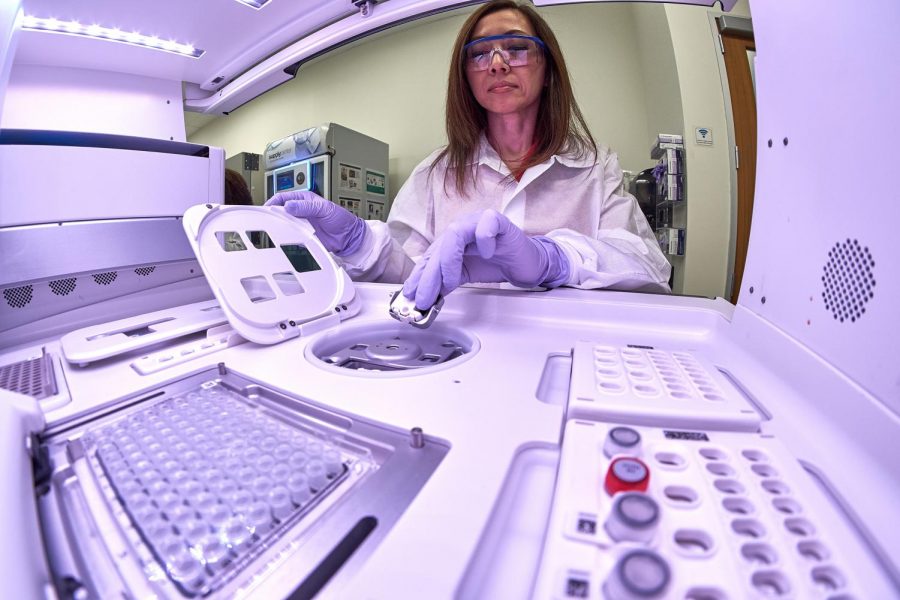 The Food and Drug Administration has granted an emergency-use authorization to Thermo Fisher Scientific Inc. to produce diagnostic test kits that can detect the COVID-19 coronavirus and provide results within four hours, the company announced March 16.
The Waltham, Massachusetts-based company has West Coast headquarters in Carlsbad.
"The authorization of our diagnostic test for COVID-19 will help to protect patients and enable medical staff to respond swiftly to treat those who are ill and prevent the spread of infection," Marc N. Casper, chairman, president and CEO of Thermo Fisher Scientific, said in a company news release. "In partnership with the FDA and regulatory authorities around the world, we are committed to expanding the availability of diagnostic testing to prevent the spread of this disease."
Thermo Fisher expects to produce up to 5 million tests a week during April with initial distribution to about 200 labs in the U.S., according to the company's announcement. Work will also continue with government agencies and the private sector to expand access.
More information about the test can be found online at www.thermofisher.com/COVID19EUA.
cardiff current, encinitas current