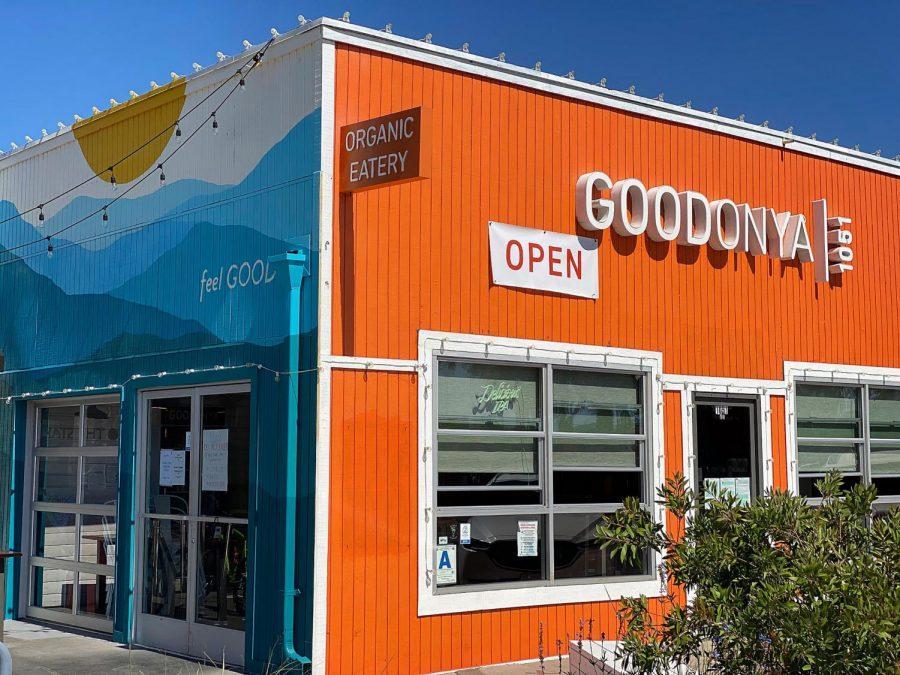 Mask requirements put in place to slow the spread of the coronavirus pandemic have led to backlash from customers at some local businesses.
The rules, which require customers to wear face coverings when entering businesses, have been especially fraught with debate as nonessential businesses have reopened after months of stay-at-home orders.
Recent social media posts have showed people yelling at employees and customers at establishments in Carlsbad, other coastal communities and elsewhere in San Diego County.
Kris Buchanan, owner and founder of GOODONYA in Encinitas, decided to close the restaurant and reopen solely for take-out and delivery on July 3 after one of her employees contracted COVID-19, the disease caused by the coronavirus.
However, Buchanan said she had been considering briefly closing the restaurant before the COVID-19 case because of backlash from some customers when they were asked to follow the mask requirements.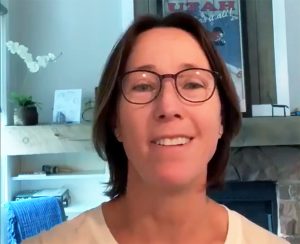 "The main reason really was to give our staff a break from what we call the 'great Encinitas mask debate,'" Buchanan said in an interview. "(My employees) were getting yelled at, berated. People were being rude."
In a public Facebook video to supporters on June 28, Buchanan said the behavior was affecting the staff.
"We have people coming into our restaurant screaming, yelling, making our staff cry," she said in the video, which went viral in the community. "It's hard to get yelled at when you care so much about your job."
While Buchanan said in an interview that she understands the pushback on masks, she said her employees are the ones primarily affected by the requirements.
"I absolutely do not believe in wearing a mask for eight hours a day, and not giving yourself a break," she said. "It can't be healthy. So I absolutely understand that side of the debate, and guess who suffers through that? Us, not the customers. We have to wear it. They don't."
Levi Trinkle, general manager at The Roxy Encinitas, said the restaurant had a number of issues with customers refusing to wear masks or being unaware of the requirement when they first reopened over Memorial Day weekend. However, he added the situation has improved over time.
"It seems like as time has gone on, it's gotten to where more people understand it and are abiding, but that first weekend that we reopened was definitely the hardest for us," Trinkle said.
The Roxy initially hired someone to work at the door to tell customers about mask requirements and other rules, but later decided it was no longer necessary after customers adjusted to the new requirements, Trinkle said.
"I definitely still hear from people that they think it's stupid or that they don't want to do it," he said. "But for us, because we've been so upfront right at the front door when you arrive that you have to have it, it hasn't been much of a debate."
While some businesses have faced opposition to the mask requirements, a much larger portion of customers have been complying with the rules, said Sherry Yardley, interim CEO of the Encinitas Chamber of Commerce.
However, Yardley warned that if the coronavirus begins to spread more rapidly, it may once again lead to shutdowns.
As of July 7, the state and county mandated the closure of indoor dining.
"And that's what I feel some of those individuals in the public are not getting," Yardley said. "They're a threat to those businesses if those individuals are not complying by the rules."
Reopenings throughout the state and country have led to a jump in cases of COVID-19. As of July 8, Encinitas had 180 cases, an increase of nine from the county's previous report on Monday; Carlsbad had 257; Oceanside has 545; and Solana Beach had 31, a revise downward by one, according to data from San Diego County.
San Diego County also joined 22 other counties on California Gov. Gavin Newsom's COVID-19 monitoring list on July 3.
In order to comply with state orders, the county announced that businesses, such as dine-in restaurants, movie theaters, zoos and museums, must close their indoor activities and remain closed for at least three weeks.
Irene Pyun, executive director at the Encinitas 101 Main Street Association, said in an email statement that some small-business owners are afraid they may lose their businesses in a second shut down.
In order to improve compliance with the requirements, the Carlsbad Chamber of Commerce recently launched a digital campaign in collaboration with the city of Carlsbad and the Carlsbad Village Association to highlight businesses and employees in the area, said Bret Schanzenbach, president and CEO of the Carlsbad Chamber of Commerce.
"(This campaign) is focused on — look, please follow these guidelines, because it's your next door neighbor's livelihood that's at stake," he said. "These aren't just faceless random people who are going to get hurt if we have to close down again. It's people right in your own neighborhood."
The Cardiff 101 Main Street Association is also working with the city of Encinitas to help restaurants obtain extra outdoor dining to help relieve the situation, said Nina Cooper, communications director at Cardiff 101.
In downtown Encinitas, Coast Highway 101 has been reduced to single lanes with barriers along some portions to allow for expanded outdoor dining.
Schanzenbach added that due to lower levels of tourism than normal, it is particularly necessary for locals to patronize local businesses.
"We just need to do it in a way that keeps everybody safe and is respectful," he said. "It's not about ideological arguments about whether you should or should not be forced to do this or that in terms of masks or whatever. It's just — think of your fellow citizens and their need to stay open and stay working and stay employed."
Julia Shapero is an Encinitas freelance writer.
encinitas current, cardiff current