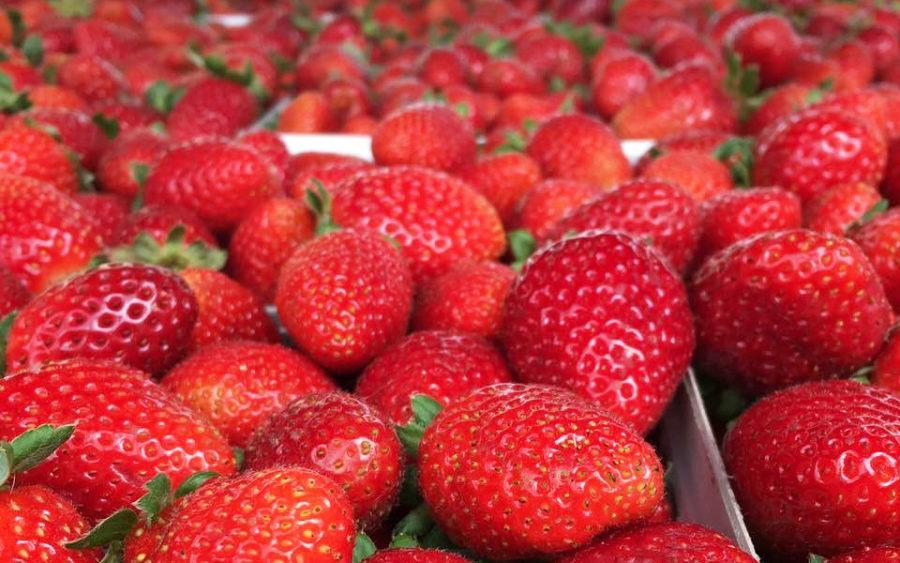 Stop by the Carlsbad State Street Farmers Market on Wednesday nights to shop from more than 55 local produce, craft, prepared food and specialty vendors at 2907 State St. in Carlsbad.
Open from 3 to 7 p.m. during the spring and summer (3 to 6 p.m. during the fall and winter), this market serves up ribs and brisket from Full Belly BBQ, local strawberries, Vegan Cheezy Garlic Croutons from Kelley's Croutons, hometown bakery Prager Bros. Artisan Breads and more.

"Our market is right downtown on State Street amidst the small businesses and restaurants that make our village thrive," said Christine Davis, program manager for the Carlsbad Village Association. "The ambiance is fantastic because it is part of a bustling downtown. While all of our vendors are local, over half a dozen of our vendors grow or produce their products right here in Carlsbad."
Carlsbad State Street Farmers Market has been selling local produce to the community since 1994. The Carlsbad Village Association oversees the market operations, headed by market Manager Ron LaChance.
"We're right in the heart of the shopping district, so there's a lot of other things beside the farmers market," LaChance said. "In fact, all the restaurants get really packed — they have sidewalk cafes where you can go shopping and then you can sit, have a glass of wine and watch the world go by."
http://carlsbad-village.com/events/farmers-market
2907 State St.
Carlsbad, CA 92008
(858) 272-7054
Do you have a favorite North County farmers market that you'd like to see added to this section? Email the North Coast Current at [email protected]