Cool on the Coast: Wrap up 2015 with festive events, food and theater
Hang on for a minute...we're trying to find some more stories you might like.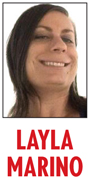 While those from many other places don't often think of San Diego County when they think of winter and the holidays, a palm tree can be wrapped in holiday lights just as well as a spruce. It's also a heck of a lot warmer. Coastal San Diegans can enjoy beautiful sunsets over the ocean while sipping egg nog, making this region one with the best of both winter worlds. The remaining days of December have lots in store for North County coasters in the holiday spirit and for those who just want world-class entertainment. Check out our list of the best bets for December fun.
Christmas and Holiday Activities
While Hanukkah may already be over, there are lots of fun Christmas and general holiday events on the North Coast this December, not to mention bringing in the new year. With lots of twinkling lights, sweets and fun for the whole family, great times are still to be had in the perfect setting for holiday merriment.
The Belly Up in Solana Beach
When planning December in coastal North County, one mustn't forget the world-class music and fun at The Belly Up Tavern. With lots of shows still left, make sure you end the year with rock! For the full calendar, go to http://bellyup.com/calendar#2015-12.
Dec. 22: Abbey Road Presents a Beatles Christmas — Join one of the best Beatles tribute bands in the world for a special Beatles Christmas singalong. It's sure to be "a wonderful Christmas time."
Dec. 27: Cracker and Camper Van Beethoven — After all the holiday fun, it's nice to get back to good old-fashioned rock. 1990s indie/country groups Cracker and Camper Van Beethoven always bring the house down with their fun brand of rock. The show always turns into a raucous sing-along with a very dedicated crowd.
Dec. 28: An Evening with Ozomatli — L.A.'s trippy, soulful Ozomatli is a crowd favorite in San Diego County, and after 20 years of great music the band is celebrating with a new album, "Place in the Sun," and a tour to go with it. This show will likely sell out, so get your tickets soon.
Dec. 31: New Year's Eve with Los Lobos — Start your New Year's Eve party right with the legendary Los Lobos. Their spirited Mexican-inspired rock is always fun, but what a way to bring in the New Yea.! Get tickets quick, this show will sell out.
Plain Old December Fun
December doesn't have to be all about the holidays, and as always the North Coast has lots to do that doesn't have a holiday theme. Here are a few of the great events happening in coastal North County this month.
Now through Dec. 31: "The 1940s Radio Hour" at the New Village Arts Theatre — Carlsbad's best kept secret for live theater is hosting an innovative take on Walt Jones' musical as The Mutual Manhattan Variety Cavalcade performs its last radio broadcast in 1941. For information and tickets, go to http://www.newvillagearts.org/.
Now through Dec. 27: "This Wonderful Life" — This December, the North Coast Repertory Theatre presents Steve Murray's one-man show based on the classic movie "It's a Wonderful Life." Both a Christmas classic and an excellent study in singular theatre, this story as told by one man adds a new twist on a timeless favorite. For more information, go to http://www.northcoastrep.org/season/holiday.html.
Whether you're in the holiday spirit, jazzed for New Year, or just want to have some winter fun San Diego style, the North Coast has you covered. If this year was anything to go by, 2016 will be just as action-packed and cool on the coast as ever.
Columnist Layla Marino is a San Diego music and arts writer. Visit dropweirdsci.blogspot.com. Follow her on Twitter at twitter.com/dropweirdsci. Send questions and comments to columnists@northcoastcurrent.com.