ENCINITAS: Immerse yourself in ink March 3 at Lux Art Institute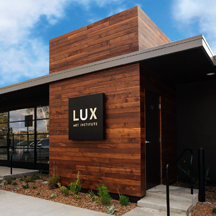 Hang on for a minute...we're trying to find some more stories you might like.
ENCINITAS — The Lux Art Institute invites visitors to take part in Immersed in Ink, a one-day class March 3, 3:30-5:30 p.m., at the institute's Encinitas campus. The course celebrates the sweeping lines, delicate strokes and fragile but powerful style of Asian ink brush paintings. Participants will have the opportunity to create their own works of art while exploring the many expressions of ink in the arts, both ancient and contemporary. Location: Lux Art Institute Education Pavilion, 1550 S. El Camino Real in Encinitas. Information and registration online: www.luxartinstitute.org/events/immersed-in-ink/.
The North Coast Current welcomes your community news. Submit upcoming event announcements to currentevents@northcoastcurrent.com. Submit stories and photos to news@northcoastcurrent.com.