Cool on the Coast: Comedy, food, nature make for eclectic January
A roundup of events in Encinitas, Carlsbad, Solana Beach, Del Mar, Oceanside and Escondido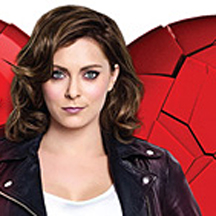 Michele Leivas
January 9, 2017
Hang on for a minute...we're trying to find some more stories you might like.

The days on the calendar fall away much more quickly for me as an adult than they did as a child and I can't quite believe we are already at the beginning of a brand-new year. Hopefully you rang in the new year with a bang — or, if you're parents, hopefully you made it to midnight, period.
Resolutions are still going strong right now: The gym is packed with people determined to lose that holiday weight; the library is filled with people striving to read more. My resolution this year is simple: just keep going. It's simple enough to be inspiring while vague enough to eliminate the possibility of failure. It could very well be the best resolution I've come up with yet.
If your resolution this year is to get out more and enjoy the many activities your community has to offer, however, here's a list of events to get you going.
Thursday, Jan. 12, noon-1 p.m. — Writers by the Beach: San Diego Writers, Ink. hosts an hourlong writing workshop at the Encinitas Library. Writer and SDWI member Louise Julig will provide writing prompts to help inspire and get those creative juices flowing. This weekly drop-in event is free for anyone interested in attending. More information about this and other library events is available here.
Saturday, Jan. 14, 7-10 a.m. — Hike Daley Ranch: Get an early start to your weekend (and your Weekend Warrior steps, for you Fitbit fans) at the historic Daley Ranch in Escondido. Naturalist William Sherrard will lead this free two-and-a-half to three-hour "slow to moderate" hike (approximately five to seven miles). Hikers are reminded to wear appropriate shoes, hats and sunscreen and to bring plenty of water. More information on the Daley Ranch, its many hiking trails and its guided hikes is available here.
Saturday, Jan. 14, 8 p.m. — An Evening with Rachel Bloom: If you're a fan of the CW's "Crazy Ex-Girlfriend," you're familiar with the comedic brilliance of its headliner, Rachel Bloom. You'll also be clearing your calendar this Saturday night to attend her one-night event at La Paloma Theatre in Encinitas. Bloom will perform numbers from her hit TV show as well as her own personal stand-up comedy. Tickets are limited but still available for purchase at the theatre one hour before show time; prices range from $20 to $25. Click here for more information.
Saturday, Jan. 14 (ongoing until March 31) — Art Exhibit: Garden Tapestries of Ramses Wissa Wassef Art Center of Giza, Egypt: Starting this month, the San Diego Botanic Garden in Encinitas will host a breathtaking collection of garden-themed Egyptian tapestries. The tapestries were part of an "experiment in creativity" by Egyptian architect Ramses Wissa Wassef, who provided looms to children in the village of Harrania, six miles from Cairo, and encouraged them to explore their artistic creativity. These village children operated under three rules: "No copying; no preliminary designs; and no adult interference or criticism." The result of his experiment is these 18 tapestries that are on public display for the first time worldwide. More information on the exhibit, admission costs and directions to the garden can be found here.
Thursday, Jan. 19, 3 p.m. — Cheese Feast @ Del Mar: The title really says it all. Head over to Venissimo at Del Mar's Flower Hill Promenade for this all-you-can-eat cheese happy hour. The spread will include "the featured holiday season cheeses & charcuterie" and a glass of wine for each guest. Tickets are $25 per person. More information on the event and ticket purchases are available here.
Saturday, Jan. 21, 2 p.m. — Bite San Diego: Encinitas: Put on your most comfortable walking shoes and come hungry to this walking tour of the restaurants of Encinitas. This tour combines the history and culinary delights of the town that inspired the Beach Boys' "Surfin' USA" and features stops at several of Encinitas' tastiest destinations, including Savory Spice Shop Encinitas, St. Tropez Bistro & Beyond and EVE Encinitas. This tour is designated for foodies ages 16 and up; tickets are $47 per person. Additional information regarding the tour, pricing and alternative tour dates are available here.
Tuesday, Jan. 24, 9:30 and 11:30 a.m. — The Storyteller's Fire: The California Center for the Arts in Escondido hosts a one-day workshop led by David Novak as part of its Center Stage: Performances for Youth education series. Students will learn to use storytelling to "develop emotional intelligence, pattern recognition, creative problem solving, cultural awareness, and empathy for others." Tickets are $4 per person. Click here to learn more about this and other workshops in the Center Stage series.
Thursday, Jan. 26, 7:30-8:30 p.m. — Amore: For fans of classic music, this is an evening not to be missed. Guadalupe Paz, acclaimed Mezzo-soprano, combines her talents with the San Diego Baroque soloists to celebrate the timeless music of Handel, Vivaldi and Corelli. The event will take place at the Encinitas Library (540 Cornish Drive). Tickets are available for purchase online; general admission is $25; military and students are $10. Another showtime is slated for Saturday, Jan. 28, at St. Paul's Episcopal Cathedral in downtown San Diego.
Saturday, Jan. 28, 9-11 a.m. — Trash Bash Outdoor Clean-Up: We all owe a responsibility to our environment and future generations to protect our environment and local wildlife from the dangers of litter. Join other volunteers at Dixon Lake in Escondido for a couple hours on a Saturday morning to help fulfill part of that responsibility. All necessary tools will be provided, including trash bags, pickers, vests and water. To RSVP, call Ranger Kathy Boyd at 760-839-4345 or kboyd@escondido.org.
The North Coast Current welcomes Current Events submissions. Email them to currentevents@northcoastcurrent.com.