Cool on the Coast: Brighten May Gray with a variety of events
A roundup of events in Encinitas, Carlsbad, Del Mar, Oceanside, Escondido and the region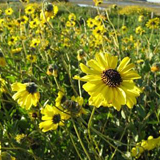 Michele Leivas
May 17, 2018
Hang on for a minute...we're trying to find some more stories you might like.

What do you think of whenever May rolls around? Mother's Day? The Kentucky Derby? Memorial Day barbecues? Or perhaps you look forward to taking in the beautiful colors of the Carlsbad tulip fields in all their glory. The end of the school year is fast approaching and that can be met with equal amounts of excitement and dread (depending on whether you're the parent or the student). Either way, there's plenty going on this month to keep you busy with friends, family and other favorite people. Here's a lineup of some of the activities you can partake in during spring's final hurrah in North County.
Saturday, May 19, 8 a.m.-6 p.m. — EMBRACE: This donation-based event is hosted by Encinitas Summit, "a platform for inspirational catalysts to lead lectures, give insight, network, and share their expertise to those who wish to be in attendance." Embrace is a day filled with yoga, meditation, inspiration and motivation. Listen to innovative speakers from various fields, enjoy early morning yoga and meditation, do some networking during lunch and leave feeling ready to change the world – or at least your world. To learn more about Embrace, its speakers or to submit your donation and reserve your spot, go online to https://www.encinitassummit.com/about-1/.
Saturday, May 19, 6-11 p.m. — Lux After Dark: "Once a year, as evening falls, the trees come alive and Lux transforms into a space of wonderment and excitement. Fascinating performances, captivating melodies and divine dining will mark this spring masquerade …" Any event with a description like this is sure to impress, intrigue and dazzle. Lux Art Institute in Encinitas is celebrating its 20th anniversary with an evening of "magical celebration of the local and global art communities." All proceeds from this gala will go to the institute's "artist residencies" and art enrichment programs. Tickets begin at $325 and discounted tickets are available for military veterans, students, teachers and Lux Parents. For more information about the event or to inquire about tickets, visit https://www.luxartinstitute.org/events/lux-after-dark/.
Saturday, May 19, 11 a.m.-4 p.m. — Operation Appreciation: Come celebrate our men and women in the military at Oceanside's Operation Appreciation. Appropriately held on National Armed Forces Day, this event honors active duty and veteran military members and their families by offering free food, carnival rides and entertainment at the Oceanside Pier amphitheater. The day will offer fun for all ages, including a fantastic children's fun zone offering pint-sized carnival rides, rock climbing wall and other activities. For more information about the event, go online to https://www.oceansidechamber.com/armed-forces-day-operation-appreciation.html.
Sunday, May 20, 11 a.m.-1 p.m. — Brunch with the Birds: For San Diegans, brunch is for anyone but the birds, but we'll make an exception for this nonprofit organization. Enjoy a delicious brunch and learn more about Free Flight, a local exotic bird sanctuary and the work they do "to re-socialize and re-home companion parrots and to educate the public about their complex mental, physical and emotional needs." The sanctuary is located at 2132 Jimmy Durante Blvd. in Del Mar. Tickets are $15 for adults; $5 for children (under 3 years old are free). For more information about the sanctuary or the brunch, visit https://www.freeflightbirds.org/free-flight-events/2018/5/20/brunch-with-the-birds.
Sunday, May 20, 5:30-8:30 p.m. — Pop Selfie: Spend an evening sipping wine while you transform your favorite selfie into pop art at Oak + Elixir in Carlsbad. Submit your favorite selfie to master artist Susie Romain at least three days prior to the event and she'll transform it into pop art. Then, with the help of talented instructors and perhaps a little vino, you'll bring the artwork to life with paint. Tickets are $35 and include art supplies, however wine is not included with your purchase. For more information or to book your reservation, go online to https://paintingandvino.com/event/2043/pop-selfie.
Saturday, May 26, 9 a.m.-3 p.m. — American Heritage Car Show: Kick off Memorial Day weekend checking out domestic and imported vintage, hot rod and muscle cars at the 21st annual American Heritage Car Show at Escondido's Grape Day Park. This event is free for spectators and offers live music, a pancake breakfast and, of course, beautiful pre-1974 vintage vehicles. More information about the event, including its history and highlights from previous years, can be found at https://americanheritagecarshow.com/.
Thursday, May 31, 6-7 p.m. — Thursday Family Fun Nights Kick Off: The San Diego Botanic Garden in Encinitas will launch its annual Thursday Family Fun Night for another season of, well, family fun, beginning May 31 and running through Aug. 30. This event is free with paid admission or membership and offers an evening of outdoor fun for the whole family. Each Thursday provides a different theme or entertainment lineup. On May 31, the Botanic Garden will host the popular local kid-folk band Hullabaloo. For more information on Family Fun Nights or admission to the Botanic Garden, visit https://www.sdbgarden.org/thursnight.htm.
Thursday, May 31, 6-8 p.m. — The Wonderful World of Wine at Del Mar: Come spend an evening tasting wine and cheese at Del Mar's Venissimo Cheese while learning all about the basics of wine and cheese pairings. Venissimo has partnered with its neighbor, the Wine Connection, to ensure a wonderfully delicious, educational evening. Tickets are $60 per person and include six pairings and a 10 percent discount on any purchases made during the evening. For more information, including ticket purchases, go online to http://venissimocheese.vendecommerce.com/class-schedule/products/05-31-wonderful-world-of-wine-del-mar.
The North Coast Current welcomes Current Events submissions. Email them to currentevents@northcoastcurrent.com.