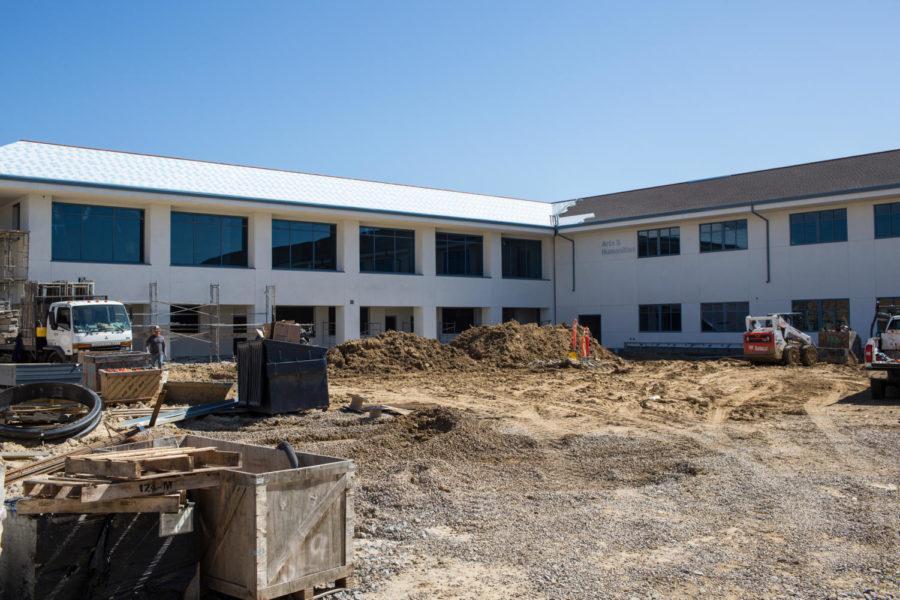 San Dieguito High School Academy in Encinitas is currently on pace and on budget for the construction of its arts and humanities building, which is estimated to open this fall.
The two-story, 53,000-square-foot building will house a total of 33 classrooms, according to Mike Coy, the San Dieguito Union High School District's chief facilities officer. Once completed, the facility will be the second-largest building in the district. It will be home to several educational subjects, including but not limited to English, social studies and world languages.
John Addleman, the district's executive director of planning services, said the building contains general classrooms but also has designated classrooms for art. Coy added that these classrooms would be used for digital art, painting, drawing and ceramics.
The building costs $23.5 million and is the second phase of a larger plan that costs $29 million in total. The $5.5 million was allocated to a culinary arts facility that was constructed in 2017. Both facilities are completely funded by Proposition AA. Approved by voters in 2012, the proposition was a $449 million bond initiative designed to bolster the district's schools through repairing, upgrading and constructing facilities.
San Dieguito High School Academy opened a new math and science building in fall 2017, also part of the district's Prop. AA projects. It occupies land where the former 1960s-era arts building sat.
Coy addressed the construction-based challenges associated with the new arts and humanities building.
"We have to build the building on a campus and still conduct regular school activities," Coy said. "So that means we have students, parents, staff (and) other community members coming and going on that campus, so … keeping everything in order and safe (and) properly secured is obviously number one."
He also explained how construction, and more specifically deliveries, were affected by adjacent Santa Fe Road.
"We have to plan a little bit the time of day … make sure we've got a good pathway to get those big heavy trucks and cranes and things that we needed to swing that steel on and off of," Coy said. "It's a pretty busy, active street."
Future developments at San Dieguito Academy will primarily revolve around existing facilities. Addleman said that over the next several years, classrooms built in the 1930s and the industrial arts building will undergo modernization. He added that athletics is also on the agenda "in terms of field refurbishment and a couple other developments out there."
In addition to ongoing work at San Dieguito, nearby Sunset High School will undergo significant changes soon.
"We're getting to redo Sunset this summer," Coy explained. "We're going to take Sunset, which is just down the street here on Requeza, and we're going to build a new Sunset High School."
The district's Sunset master plan calls for an entirely new campus to replace the aging, outdated portables currently on its Requeza Street site. Sunset will operate at San Dieguito, a few blocks away, while construction is underway.
"So for one year, Sunset is going to move down into the portables that are on the west end of the San Dieguito campus and they'll be there for the year, and once they have their new school, then we'll pull those portables out of there," Coy said.
Antonio Pequeño IV is a local freelance writer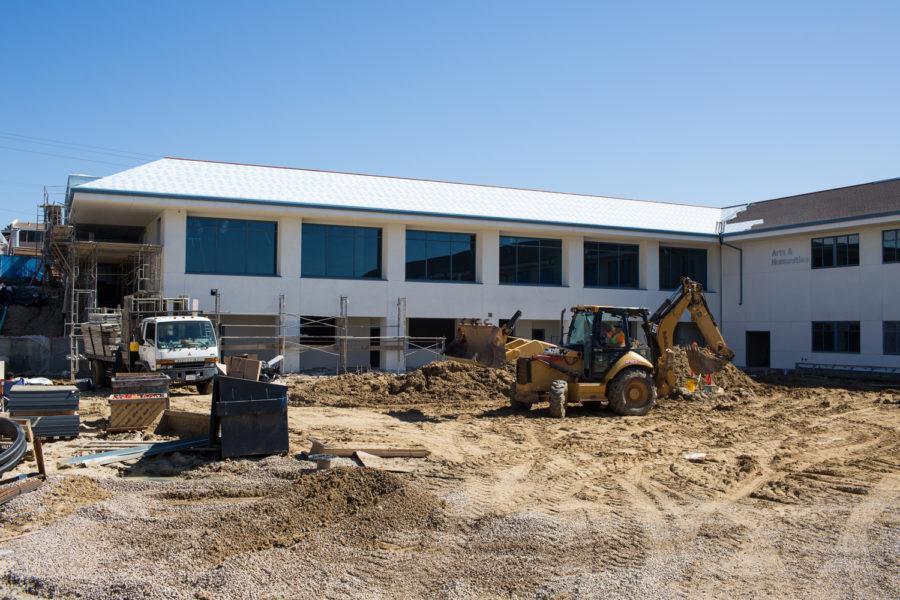 encinitas current