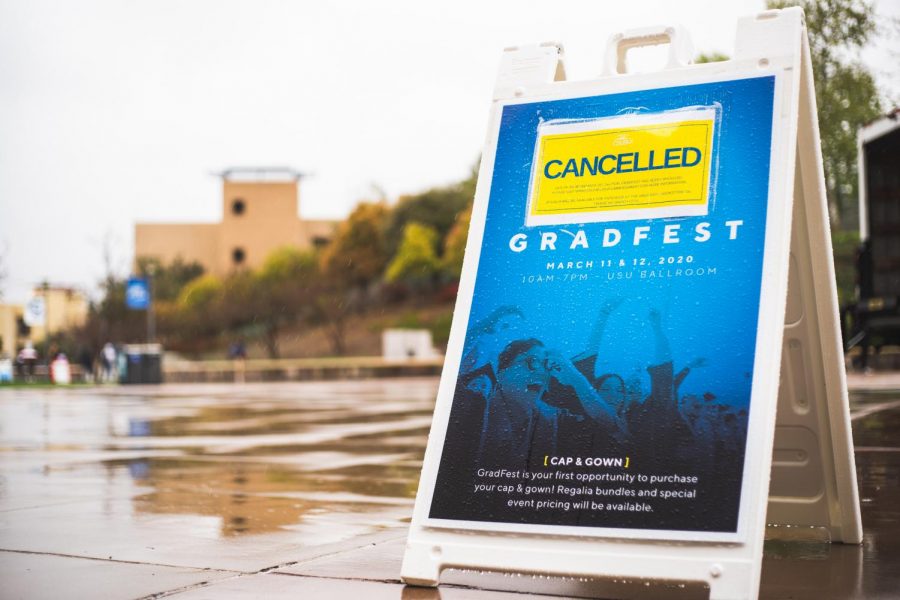 As the number of confirmed cases of the COVID-19 coronavirus continues to grow, several colleges across San Diego County have enacted precautionary changes to their campus operations.
For North County, that includes MiraCosta and Palomar community colleges, and California State University San Marcos, which announced March 18 that its May commencement ceremonies have been canceled.
CSUSM Director of Communications Christine Vaughan stated that all large campus-based events, including Gradfest and Super STEM Saturday, will be canceled "out of an abundance of caution."
Vaughan explained that all campus classes will be suspended between March 16 and 19 as the university attempts to transition "face-to-face instruction to an online format."
Classes at CSUSM will resume on March 20 but will no longer be taught in person. According to Vaughan, any classes previously taught on campus will be taught through digital formats such as video conferencing and email. This digital form of teaching will continue for the rest of the semester.
Antonio Pequeño, editor-in-chief of the Cougar Chronicle, the university's student newspaper, said that the cancellation of campus-based events has restricted newspaper staff members on what they can report on. However, in regard to the digital transition of face-to-face classes, Pequeño said that "we can adapt to it."
According to a news release posted to the university's website, Brian Hiro, a CSUSM communications specialist, said that as of March 13, no "employees or students are reported to have COVID-19."
The week of March 23 will be one extra week of spring break for MiraCosta College students, who recently went on break as of March 16.
Faculty will utilize the extra week to transition to a more virtual format and teach students remotely through email, video conferencing and an online learning platform called Canvas, according to Kristen Huyck, director of Public and Governmental Relations.
Despite this new format of teaching, Huyck said that some lab courses may need to continue onsite. Currently, all campus activities at both Oceanside and Cardiff campuses will remain canceled until May 11.
Palomar College in San Marcos has also canceled its classes.
An online message from Palomar's Office of the President was posted on its website regarding the coronavirus situation. According to the message, all classes will remain canceled from March 16 until March 21.
Similarly to CSUSM, Palomar College will also transition face-to-face classes to an alternate format via "online, by conference call, or by email." These classes will begin March 30.
To prepare for this alternate form of teaching, Palomar will provide free computers for students who have no Internet access or "do not have a viable operational computer."
The Office of the President also stated that Palomar's May 22 commencement ceremony will be canceled: "The health, safety and success of our students remains our top priority."
To avoid further risk of COVID-19, Huyck at MiraCosta stated that students are advised to wash their hands, stay home when sick, avoid close contact with people who are sick, and "clean and disinfect frequently touched objects or surfaces."
Currently, no one at either of the community colleges has tested positive for COVID-19, and the campuses will continue to post regular updates regarding the situation on their websites.
Chase Spear is a local freelance writer
encinitas current, cardiff current