Three people were arrested Saturday, April 25, at Moonlight Beach in Encinitas during a protest against state and local closures of public spaces and businesses deemed nonessential during the COVID-19 coronavirus crisis, the San Diego County Sheriff's Department announced.
In addition to the arrests, deputies issued one traffic citation and seven parking citations.
Violations related to the California Emergency Services Act carry a misdemeanor charge and a possible fine of up to $1,000, up to six months in jail, or both, according to city and law enforcement officials.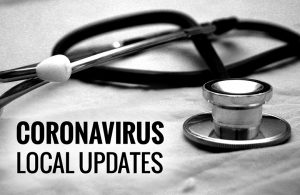 The protest came despite the city's reopening of the Coastal Rail Trail and Coast Highway 101 to pedestrian access. San Diego County officials recently announced the resuming of beach-related activities, without parking, as of Monday, April 27.
The decision to reopen city beaches rests with those cities, however. The city of San Diego is opening its beaches for use as long as there is no parking, gatherings or stops.
Although Encinitas protesters have demanded that the city's beaches reopen, some of them are under state operation. As of an April 23 update from the California Department of Parks and Recreation, Cardiff and San Elijo state beaches remained fully closed.
Encinitas officials announced March 23 that city-operated beaches, access points and parking lots would be closed until further notice.
Encinitas, Carlsbad, Solana Beach, Del Mar and Oceanside are among cities working with the city of San Diego to develop a coordinated plan for the eventual reopening of local beaches, according to a San Diego news release April 22.
The Saturday arrests happened before noon as participants sat on the beach, authorities said.
"Several protestors walked onto the beach and sat as deputies began speaking to them regarding the County Public Health Order," the Sheriff's Department stated in an incident report. "The people were given multiple opportunities to comply with the state and county orders. Three attendees refused and were arrested."
From Moonlight Beach, protesters marched to Swami's Beach Park, where they dispersed at about noon without incident, authorities said.
cardiff current, encinitas current