Drive-through COVID-19 coronavirus testing is available in Encinitas with the launch of a COVID Clinic site at MiraCosta College's San Elijo campus in Cardiff.
The site opened Monday, April 13, in the campus parking lot at 3333 Manchester Ave. The location is one of two operated by the group and is the clinic's only site in San Diego County right now, according to COVID Clinic's website.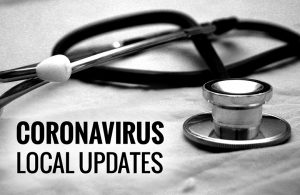 MiraCosta is not affiliated with the testing site, college communications director Kristen Huyck told the North Coast Current. COVID Clinic applied to use the location through the college's civic permit process.
The site, which is open 9 a.m. to 5 p.m. Monday through Sunday, offers a nasal-swab COVID-19 test. Those seeking the test fill out a pre-test enrollment form on the clinic's website. The nasal-swab test costs $125. An antibody test option is also listed on COVID Clinic's site. The cost is $75.
COVID Clinic was founded by a group led by Dr. Matthew Abinante of Huntington Beach-based Elevated Health. The clinic's other site is at 1025 Westminster Mall in Westminster.
The clinic seeks suggestions through its website for future testing locations.
More information is available online: www.covidclinic.org.
encinitas current, cardiff current