The San Diego County Fair will skip 2020, organizers announced Tuesday, April 14.
The fair had been scheduled to run June 5 to July 5.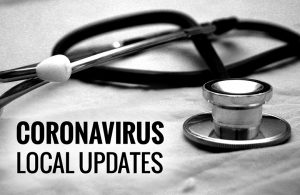 "The health and safety of our community takes precedence during this unprecedented time of crisis," Tim Fennell, CEO/General Manager of the Del Mar Fairgrounds, said in an announcement. "The San Diego County Fair is a beloved family tradition for more than 1.5 million San Diegans each year, as well as a source of livelihood for numerous individuals and businesses. Yet with the continued impacts of COVID-19, postponing this year's Fair is the right thing to do."
The decision was announced during the 22nd District Agricultural Association Board of Directors meeting at the Del Mar Fairgrounds. It follows a news conference from California Gov. Gavin Newsom in which he said that mass gatherings were unlikely for the foreseeable future.
The fair immediately unveiled a revised 2021 logo for what would have been this year's theme, "Heroes, Unite!"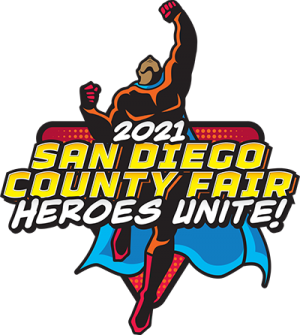 "This Fair's theme couldn't be more relevant: Heroes, Unite! Now, more than ever, we're acutely aware that some of our very greatest heroes walk among us," organizers stated in the fair's announcement. "We are so thankful to the healthcare workers and first responders who are keeping our communities safe, the teachers who keep our children learning and the countless community heroes who are going to extraordinary efforts to help others during this great time of need. That's why we'll be proud to carry this theme through to next year's Fair — honoring the heroes who continue to emerge throughout our community."
The fair, a summer staple for decades, is touted as the largest annual event in the county and one of the top five fairs in North America.
The Del Mar Fairgrounds remains on standby for emergency services and is working with the San Diego Food Bank to serve as a food distribution site, organizers said. The venue has also donated several hundred N95 masks to healthcare providers.
Future events at the site overall will be planned as conditions change, organizers said.
"Until then, stay healthy and strong, San Diego," organizers said in the announcement. "We can't wait to celebrate the heroes among us at next year's Fair."
The delay marks the first major closure of the fair since World War II, according to an account of the fairgrounds' history. At that time, the fair was delayed after its autumn event in 1941, after which the United States entered the war and the site was used for the effort. The fair returned in 1946.
The 2019 fair drew more than 1.5 million visitors, continuing an upward trend over the past several years, according to event tallies.
Updates are available online at www.sdfair.com.
encinitas current, cardiff current