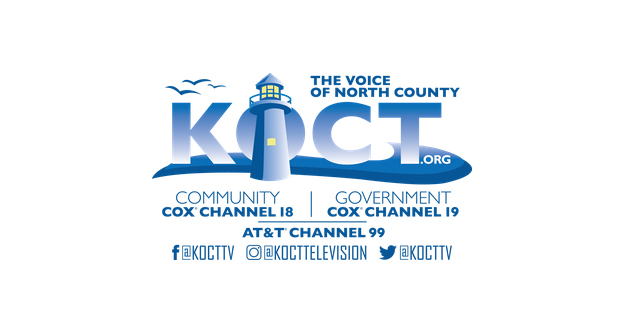 KOCT Television invites the community to its 15th Annual KOCT Outback Steakhouse Fundraiser on Thursday, May 12.
Tickets are Available www.koct.org/fundraiser with discounts for members of the military. For $25 per person, participants can enjoy a Blooming Onion at every table along with choice of steak, pork chop or salmon as a main entree. There are two seating times available at 11:30 a.m. and 1 p.m. Visit KOCT's Facebook Event Page for reminders and the latest updates.
This event is in support of the future of The Oceanside Channel, KOCT-TV, which gives viewers local news coverage relevant to the community. The station depends on the community's generosity to keep producing quality content for North County.
KOCT.org is a local community television station and is one of the last remaining fulfillments of unbiased public broadcasting in America. KOCT Television has two designated channels, Cox community channel 18 for arts, culture and education, and Cox government channel 19 for history, local politics and city government. If you do not subscribe to Cox Cable, go to KOCT.org for 24-hour livestream coverage of both channels. Follow @kocttv on Social Media for the latest updates.
OsideNews.com publishes KOCT-TV announcements and programming notes as a public service to the communities it serves.