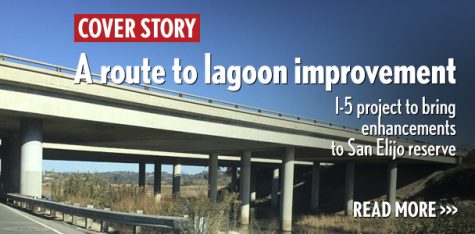 Meghan Lanigan

October 20, 2016
Of the protected lagoons affected by the North Coast Corridor Project along Interstate 5, work around San Elijo Lagoon is taking a different approach.
North Coast Current

March 15, 2016
The California Coastal Commission gave the green light last week to a major makeover of Interstate 5 running across San Elijo Lagoon in Encinitas, local officials announced March 15.
North Coast Current

March 3, 2016
The replacement and expansion of the Interstate 5 bridge over San Elijo Lagoon and related Encinitas projects are the subject of a March 9 public hearing of the California Coastal Commission.