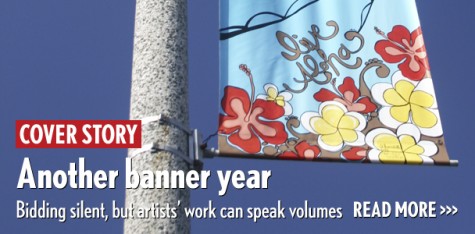 Helen Hawes

March 26, 2013

Filed under Arts, Cardiff by the Sea, Encinitas, Leucadia, Top Stories
Silent bidding has already lifted the value of the Arts Alive banners that flutter along Coast Highway 101 in Encinitas from Leucadia to Cardiff. The 101 banners may seem to vary wildly in subject matter, but they all have one thing in common: they're celebrations of living a seaside life. From mermaids,...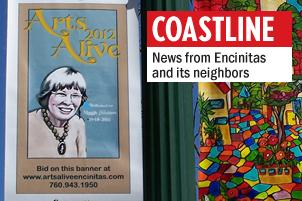 Christopher Earley

April 21, 2012

Filed under Arts, COASTLINE, Encinitas, Politics
Once again, a controversial piece of art has cast the city of Encinitas into the spotlight. June 2011 found the city amid a debate regarding whether a mosaic dubbed the "Surfing Madonna," which was illegally placed underneath a train bridge on Encinitas Boulevard, was graffiti or a piece of art. Less t...