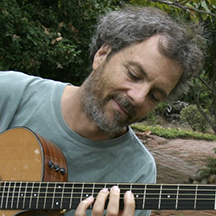 July 13, 2018

Filed under Arts, CURRENT EVENTS, Solana Beach, Theater
SOLANA BEACH — The Peter Sprague Trio performs a variety of classics, from jazz to rock, July 23 at 7:30 p.m. at the North Coast Repertory Theatre, 987 Lomas Santa Fe Drive, Suite D, in Solana Beach. The trio will explore the work of The Beatles, Stevie Wonder, Bob Marley, Jimi Hendrix, James Taylor,...
North Coast Current

May 1, 2012

Filed under Arts, Encinitas, Higher Education, K-12, LATEST NEWS
The city of Encinitas Commission for the Arts presents its first Encinitas Arts Festival on May 5. Running from 10 a.m. to 4 p.m. at the Encinitas Community and Senior Center, the festival's aim is to celebrate the importance of arts in education, according to a city news release. In keeping with...