Pannikin Coffee & Tea can now claim two historic coastal North San Diego County spots it calls home. The regional coffee institution is set to open a new location in a noteworthy building in downtown Oceanside.
The coffeeshop, which has had a location in Leucadia at the former Encinitas train station for many years, will occupy about 2,000 square feet of a building that formerly housed Bunker House Cafe in Oceanside, according to Urban Property Group, which secured the lease. The shop will also occupy a patio.
An opening date has not yet been announced, but Pannikin has launched an Instagram page for the new Oceanside location, where the shop is posting updates ahead of the opening.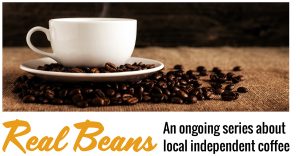 The building, located at 322 N. Cleveland St., is named for Theodore C. Bunker, who first owned the property in 1886.
"Pannikin is a beloved family-owned café with a wonderful community following that aligns perfectly with the vibe of Oceanside," UPG Principal Serena Patterson said in a Sept. 20 news release. "This was a great opportunity to help a terrific, local company with its expansion plan while occupying a beautiful Oceanside historical building."
Pannikin's longtime La Jolla location closed last year. It also had a Del Mar location for many years in the Flower Hill mall.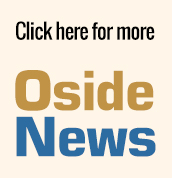 Pannikin first opened in La Jolla in 1968 in one of the Green Dragon Colony cottages. It moved to a location on Girard Avenue in 1971, where it remained until 2022.
The coffee shop's link to its current flagship Leucadia location at 510 N. Coast Highway 101 dates back to 1980, when original Pannikin owner Bob Sinclair bought the Encinitas Santa Fe Railroad Station and restored it. The building was occupied by The Station toy and hobby store until Pannikin began occupying the space. The building's basement was also home to the San Dieguito Art Guild's Off Track Gallery for a time.
In the early 1970s, before Pannikin had the building, the train station was moved from its original downtown Encinitas location at what is now The Lumberyard to its current spot along Coast Highway 101 in Leucadia.
In addition to Leucadia and soon Oceanside, Pannikin has spots at the San Diego International Airport.