STAY IN TOUCH
Keep up with the North Coast Current's coverage of the community by signing up for our email newsletter.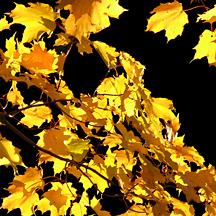 Michele Leivas
Your monthly roundup of events in Encinitas, Del Mar, Escondido and the region.
September 15, 2017
VOX POPULI
Loading ...
North Coast Current
Encinitas' nighttime low temperature as of 2:05 a.m. Sunday, Sept. 3, was 85 degrees as remnants of tropical depression Lidia headed for the San Diego region, according to readings reported by The Weather Channel.
September 3, 2017
North Coast Current
Nominations are open through Oct. 17 for environmental-stewardship awards from the city of Encinitas' Environmental Commission.
September 1, 2017
North Coast Current
The Encinitas 101 MainStreet Association has earned accreditation from the Main Street America program, Encinitas 101 announced June 12.
June 12, 2017
View All »
Advertising executive and Olivenhain resident Greg Joumas, known for enhancing the development of the "Jack" character in TV commercials for the Jack in the Box restaurant chain, has died. He was 54.
June 15, 2017
Loading Recent Classifieds...