Advertising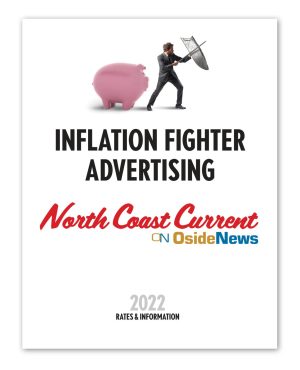 The North Coast Current, now including OsideNews, offers affordable online advertising options for local businesses. Our rate sheet is available by clicking on the image on this page. Email us at ads[at]northcoastcurrent.com for more information, or use the form below to place an order or make inquiry.
Special offer: Order advertising using our online form and receive a 20 percent discount on single or multiple insertions.
Mailing address
P.O. Box 231849
Encinitas, CA 92023-1849
Email
ads[at]northcoastcurrent.com

Download the North Coast Current's rate sheet, look over size, frequency and pricing options, and order your advertising using this form. Once you submit the form, the North Coast Current will contact you to handle payment.
encinitas current