The Boys & Girls Clubs of Oceanside was awarded a $50,000 grant from Genentech Inc. to support the club's STREAM (Science, Technology, Research, Engineering, Arts, and Math) program.
Through this program, the club provides STREAM opportunities for youths in kindergarten through 12th grade, especially those from underrepresented groups, including low-income youths, girls, and young people of color.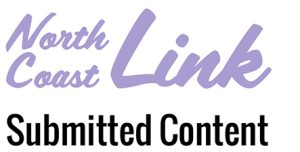 Through the grant funds, the Boys & Girls Clubs will provide STREAM programming to 300 Oceanside youths, ensuring they have the 21st-century skills they need to be successful. Youths complete STREAM lessons using the project-based learning model, through which members work in groups to research answers and then conduct a group presentation on their findings.  The program features monthly STREAM modules, including Aerospace Science and Engineering, Wacky Science, Biosphere, Fossils and Geology, Aerodynamics and Flight Physics, and many more.
"We present STREAM topics in fun, engaging ways to capture the imagination of the children we serve," club CEO Jodi Diamond said. "They participate in hands-on projects and attend educational field trips with the goal of building their skills and interests in STREAM fields. By providing these opportunities, we may help budding engineers or doctors find their path to the future."
For more information about the Boys & Girls Clubs of Oceanside, contact Ashley Tousignant, call 760-433-8920, and visit the organizations website at BGCOceanside.org.
---
North Coast Link offers nonprofit groups, public agencies and organizations of varying interests the opportunity to share their news by submitting press releases for publication. Send yours to news[at]northcoastcurrent.com.