San Diego American Indian Health Center has received a $500,000 two-year grant from The Conrad Prebys Foundation to provide access and quality healthcare to American Indian and Native Alaskan community members. The grant is a part of The Conrad Prebys Foundation's Strengthening Health Access, Resources and Excellence (SHARE) Initiative. 
The SHARE initiative aims to ensure that excellent, culturally proficient healthcare is accessible in underserved communities. Over the next two years, SDAIHC will be using the grant to reach its target population, American Indian and Native Alaskans, as well as populations with low socioeconomic status, through outreach and opportunities for health education. This outreach will particularly address the effects on the population from the COVID-19 pandemic.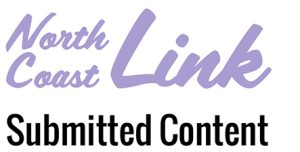 SDAIHC will be focusing on re-engaging with its population to emphasize disease prevention and encourage regular screenings. It will also focus on encouraging disease management for the control of hypertension, diabetes, asthma, obesity, and other chronic conditions.  
Populations with low socioeconomic status and certain racial and ethnic groups, including African American, Hispanic and Native American, have a disproportionate burden of chronic disease. Social determinants of health, such as housing, transportation, and food, have also a significant impact on health and accessing care for marginalized communities. During the pandemic, fewer people received preventive health services, causing underserved populations to face further inequities through chronic diseases and mental health struggles. 
"Through this grant, SDAIHC will further develop its quality comprehensive services that will have an impact on the health and well–being of the community," said Kevin LaChapelle, CEO of SDAIHC. "With it, we plan to further expand our many services and help increase capacity to reach more San Diegans who most need help in our community. We are grateful for the Prebys Foundation and their commitment to community health, serving those that need it most."
SDAIHC currently serves over 20,000 people and is a key resource for Native Americans and low-income community members for comprehensive medical, dental, behavioral health services, community wellness, and youth programs.
---
North Coast Link offers nonprofit groups, public agencies and organizations of varying interests the opportunity to share their news by submitting press releases for publication. Send yours to news[at]northcoastcurrent.com.