The San Diego Workforce Partnership, a nonprofit dedicated to improving the quality of life for San Diego County residents by ensuring equal access to sustainable employment, recently announced the appointment of former San Diego Council member Tony Young as its new interim CEO.
Young has more than three decades of experience in public service and nonprofit leadership. He has served in various executive roles throughout his career, including as former president of the San Diego City Council and chair of the Workforce Partnership's Policy Board.
"It's an honor to be selected to lead this powerful organization and its talented staff of dedicated individuals," Young said. "I believe that investing in workforce development is crucial for the economic vitality and long-term success of our community, and I look forward to working closely with our team at the Workforce Partnership, our partners and our stakeholders to drive innovative solutions and deliver meaningful outcomes for job seekers and employers alike throughout the region."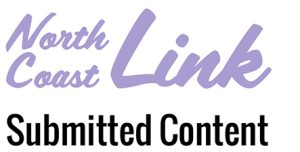 He most recently served as CEO of RISE, a nonprofit organization focused on civic engagement and fostering leadership in urban communities.
"With his decades of experience in collaborative leadership, Tony is well positioned to help strengthen the Workforce Partnership's foundation, further support its dedicated staff, and enhance the organization's impact on workforce development in the community," said Monica Montgomery Steppe, San Diego City Council president pro tem and Workforce Partnership Policy board chairwoman. "Tony's passion for creating equitable opportunities for all residents aligns with the organization's mission to empower job seekers and connect employers with a skilled and diverse workforce. We look forward to working with Tony to tackle some of the most pressing challenges in our region and equip residents to achieve their goals in local workforce and training."
The San Diego Workforce Partnership is a nonprofit organization that connects job seekers with the skills, training and resources needed to secure meaningful employment while also supporting local businesses in finding qualified talent. For more information, visit workforce.org.
---
North Coast Link offers nonprofit groups, public agencies and organizations of varying interests the opportunity to share their news by submitting press releases for publication. Send yours to news[at]northcoastcurrent.com.