It's easy to get Todd Hutchinson talking about wastewater treatment and how it has improved since the late '90s.
As lead operator for the San Elijo Joint Powers Authority, Hutchinson is celebrating 25 years of service for the agency, which serves Encinitas, Solana Beach, Del Mar and some surrounding areas. The Board of Directors is set to recognize the milestone Aug. 15.
"Part of our success at San Elijo is having a dedicated and diverse team that adds to the collaboration of ideas and level of coordination it takes to run our facility," General Manager Mike Thornton said. "As a well-rounded individual, Todd embodies this core value."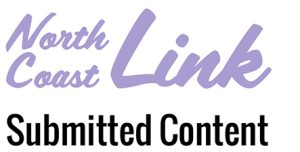 Starting his career with service in the Air Force, Hutchinson went on to earn a computer programming certificate from Coleman University.
In 1998, Hutchinson started as an entry-level operator, with the day-to-day task of taking readings from analog meters and calculating daily flows with paper, pen, and calculator.
Today, he works with a computerized system. From a single workstation, he can monitor the operations of the treatment plant while simultaneously consuming real time information from a dozen remote facilities that are integrated components of the wastewater collection, treatment and recycling systems.
Working alongside his team, Hutchinson plays an important role in producing more than 500 million gallons of recycled water annually.
Having embraced the advancements of science and technology over the course of his career at San Elijo JPA, he has experienced decades of change and now works seamlessly with a modern, digitalized system.
"Todd's 25-year dedication to the field is truly commendable and has played an integral role in advancing wastewater treatment for the betterment of our community," Thornton said.
"It's a great place to work," Todd said. "I have made a lot of lifelong friends."
---
North Coast Link offers nonprofit groups, public agencies and organizations of varying interests the opportunity to share their news by submitting press releases for publication. Send yours to news[at]northcoastcurrent.com.