The San Diego Regional Policy & Innovation Center — a nonprofit organization dedicated to helping solve the region's biggest problems through equity-centered research, policy analysis and collaboration-building among regional leaders and stakeholders — recently announced the hiring of Karen Connolly, who will serve as PIC's first senior director of workforce development.
In this new role, Connolly will lead the organization's efforts to support the creation of quality jobs throughout the region.
Prior to joining PIC, Connolly most recently served as the inaugural director of healthcare workforce programs for the San Diego Workforce Partnership, where she created pipelines and programs in healthcare and behavioral health with a specific focus on underserved populations. Connolly was responsible for securing over $12 million in grant funding and created the region's first and only Department of Labor-registered Substance Use Disorder counselor apprenticeship.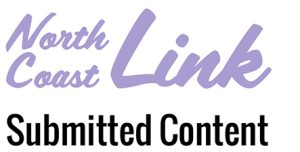 Connolly's career includes more than a decade of experience in the healthcare sector, including serving as a manager for Family Health Centers of San Diego — one of the nation's 10 largest federally qualified health centers for nearly six years. In this role, she managed millions of dollars in CDC, county and private grant funding for HIV prevention programs and led over 25 full-time employees. She also directed the center's Clean Syringe Exchange Program, HIV and Transgender Care and Support Services, and oversaw the implementation of Pre-Exposure Prophylaxis (PrEP) navigation and research studies. During her time at FHCSD, Connolly was appointed by the County Board of Supervisors to serve as a member of the San Diego HIV Planning Group.
Her past roles also include program manager for the Liver Coalition of San Diego — a local organization comprised of health care specialists working with those affected by liver disease — and administrative assistant in radiation oncology and administrative specialist in patient access at the Moores Cancer Center under the UC San Diego Health System.
"With her depth of experience and knowledge, Karen is widely considered the region's top healthcare workforce development expert," PIC President and CEO Susan Guinn said. "She has already hit the ground running and is leading a multi-million-dollar grant proposal to help create more quality jobs throughout San Diego County. Workforce development is a priority for us as we work to ensure all San Diegans have access to opportunities for economic advancement."
In 2023, Connolly earned her Talent Supply Chains badge from the U.S. Chamber of Commerce Foundation, demonstrating an exemplary understanding of the Talent Pipeline Management framework and methodology.
Connolly is a founding board member of the San Diego Harm Reduction Coalition and is also on the board of Townspeople San Diego — a housing service organization with a focus on people living with HIV/AIDS. She holds a bachelor's in print journalism from the University of Southern California, and two master's degrees in health management and policy and social work administration from San Diego State University.
Since launching in August 2021, PIC has been on a mission to break down silos and build strong working relationships among San Diego's regional leaders, government agencies, municipalities, and other community stakeholders. By doing so, PIC cultivates cross-sector, multi-jurisdictional collaborations focused on developing effective, research-informed solutions to key issues in the region and securing the federal and state funding needed to implement those solutions.
To learn more, visit sdrpic.org.
---
North Coast Link offers nonprofit groups, public agencies and organizations of varying interests the opportunity to share their news by submitting press releases for publication. Send yours to news[at]northcoastcurrent.com.