The Boys & Girls Clubs of San Dieguito received a generous donation from a local family — Scott and Stacey Werbelow — who have been part of the club for years.
"Our family was first introduced to the Boys & Girls Club of San Dieguito almost two decades ago and over the years have had the pleasure to work closely with Davion and Chris Ann, as well as their incredible leadership team through a variety of initiatives," the family said in statement. "Because of this, we've been fortunate enough to witness firsthand the extraordinary impact that the Griset Branch has on the youth and their families in our community, and we couldn't be more thrilled to support this amazing organization."
The Werbelows also requested one thing in particular: that the Griset Branch and gym be renamed after longtime employees Chris Ann Sarver and Davion Sarver.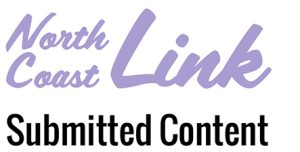 Chris Ann Sarver started her legacy at the age of 5 as club kid at the Griset Clubhouse and says attending the club changed her life.
"The memories I've had continue to live on when a past Club member remembers me and tells me that I made a difference in their lives. This is what keeps me here: that one child," Chris Ann said. "I am that one child and considered the friends I made through the Club family today."
Every year, Chris Ann helps more than 250 youths through After-School Programs and out-of-school camps, where youths enjoy cooking classes, ceramics programs, mentoring clubs and community service activities. She has celebrated her 35th year working at the Griset Branch, which now bears her name: Chris Ann's Clubhouse.
Davion Sarver first worked at a Boys & Girls Club in Kentucky, where he fell in love with the organization's mission. Chris Ann and Davion met when they both attended a Boys & Girls Clubs conference in Texas. Shortly after, he moved to California to be closer to Chris Ann and started working at San Dieguito.
He built up the Big 8 Middle School Sports program, which will be celebrating its 20th anniversary. The program has served more than 30,000 youths throughout North County San Diego and has been awarded Non-Profit of the Year by the California State Senate. Davion also heads up Snuffy/Fastbreak basketball leagues, out-of-school athletic camps, and Elementary Hoops. Every year, the programs serve nearly 700 youths.
The Encinitas gym has now been renamed Sarver Gym.
Marineke Vandervort, CEO of Boys & Girls Clubs of San Dieguito, loved the idea of renaming the Club and gym to honor Chris Ann and Davion.
"My drive to be the best I can be for our Clubs comes from working with incredible individuals like Chris Ann and Davion," Vandervort said. "Our Clubs are unique because of the passion, loyalty, and commitment our staff have to the youth we serve.  It's truly an honor to recognize them in this way. They deserve the world."
For more information about the club, call 858-755-9371, email [email protected], or visit bgcsandieguito.org.
---
North Coast Link offers nonprofit groups, public agencies and organizations of varying interests the opportunity to share their news by submitting press releases for publication. Send yours to news[at]northcoastcurrent.com.