At the November 2022 screening for his independent short film "Snapped," Oceanside filmmaker Garrett Glassell approached producer Liam S. Terlecki with an idea for a full-length action-adventure movie. Now, one year later, their dystopian feature film "Kade" is having its first private red carpet screening next month at Regal Cinemas in Oceanside.
Glassell directed and wrote the film, which began pre-production last November and was filmed during May and June throughout San Diego. Local filming locations included La Casa Liquor in National City, G&W Truck Accessories in Oceanside and Anza Borrego Desert State Park.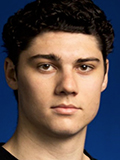 Running 123 minutes, "Kade" follows the titular character's vengeful journey in a world-turned-wasteland as he attempts to grapple with his dark past. Glassell drew inspiration from movies such as "Mad Max: Fury Road," "Logan" and "The Batman" to craft his unlikely action hero.
Terlecki noted that "Kade" is one of the few feature films in the San Diego area to be locally produced and said the film stands out not only for its local roots but for how much respect went into the film's production.
"We really treated it as if it was a real flowing engine," Terlecki said. "Even though it was a lower budget film, we wanted to treat it like it was a very respectful, sought-after project because that's how we saw it as well."
The film stars Christopher Yerikian and Joey Chase, both of whom worked with Glassell on his previous short films. Both actors made physical transformations for the role, growing out their hair for a more rugged look, with Yerikian also growing out his beard and putting on weight.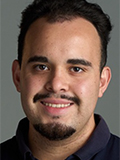 Yerikian, who plays the titular role and served as an executive producer on the film, praised Glassell for the way he's able to cultivate great performances out of his actors.
"It's pretty incredible actually for being such a young director how he has such a grasp on how to capture the emotion and the story and bring the best out of all of the performances," Yerikian said.
Chase also said he enjoys working under Glassell's direction because of his ability to articulate what he needs from others paired with a contagiously passionate work ethic.
"(Garrett) has that discipline, composure, confidence and clarity of executing his vision and communicating it without any fluff, so I think because of that we gelled well together and I love his technique," Chase said.
When writing, Glassell said he's able to visualize how he wants scenes to be shot, which helps tremendously when it comes to describing what he needs from his actors and crew to fulfill his intended vision.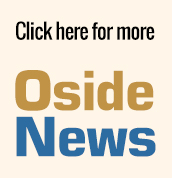 To build the world of his stoic antihero, Glassell led Yerikian and Chase in several months of stunt choreography training at Oceanside's United Studios of Self Defense. Glassell has an extensive martial arts background and the choreographed fight sequences play a major part in building the backgrounds of the film's characters.
The half-Japanese antagonist Kenichi, played by Chase, has his heritage heavily reflected in the fighting style. In addition to the fight choreography, Chase signed up for Kendo, a Japanese martial art that resembles fencing, to master his character's use of a katana against the character of Kade's more tactical fighting style.
Chase said the different martial arts styles complemented each other well, and Yerikian recalled that the two main actors tried to make the fights as realistic as possible and oftentimes refrained from pulling their punches.
Glassell said his short film experience was good practice for making a full-length picture, and he wants to continue to step outside of his comfort zone with future feature films.
"As we continue making these feature films, 'Kade' was already a beast to tackle, but the next one I want to be harder, I want to continue to challenge myself," Glassell said.
The first private screening for "Kade" will take place Saturday, Dec. 9, at Regal Oceanside, located at 401 Mission Ave. Tickets are available for $39.99 and can be purchased here. All guests will receive a complimentary poster following the event. The screening will be followed by a Q&A panel with several members of the cast and crew, including Glassell, Terlecki, Yerikian and Chase.
---
Ryan Hardison is a local freelance writer.