Cool on the Coast: It's a festive February with Valentine's, Marvel, beer, Chinese New Year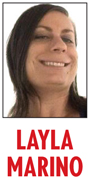 February marks the beginning of the end of winter, and though the weather is mild on the coast, surfers, sunbathers and especially lovers start to feel the thaw, if mild, in February and come back out in the sun. As the water warms up, so does the fun and the love on San Diego's North Coast. In addition to the usual great music and coastal activities always available on the coast, this February sees even more fun for lovers of beer, lovers of art and culture, and of course lovers of love in all the great cities from Del Mar to Oceanside. Whether you're looking to treat that special someone, or to treat yourself as someone special, the coast is definitely the place to warm up for February.
Valentine's Day fun: The North Coast is known for its fine dining, and on Feb. 14, many of the area's restaurants will offer special lovers' deals this Valentine's Day. Check out this list of the some of the best prix fixe menus, and if food's not your passion, there's also comedy, art, music and even a beer fest.
Restaurants with Prix Fixe Valentine's specials:
Other Valentine's Day fun:
The Belly Up, Solana Beach: Valentine's month or not, the Belly Up has you covered for great music on the North Coast, per usual. Here are some highlights from its stellar February lineup, which features tons of cover bands and some huge names. For tickets and information, go to http://bellyup.com/calendar#2015-02.
Feb. 6: The Pettybreakers and Thunder Road — Kicking off a month of great tribute bands, these tributes to Tom Petty and the Heartbreakers and Bruce Springstein and the E Street Band are not to be missed for the discerning classic rock fan.
Feb. 7: Dead Man's Party — Always a crowd favorite at the Belly Up, Dead Man's Party plays the best of Oingo Boingo and Danny Elfman's extensive musical catalog. This show sells out quickly, so get your tickets soon and "leave your body at the door."
Feb. 11: Brownout Presents Brown Sabbath — Not your average cover band, Brown Sabbath is a tribute to the legendary group Black Sabbath, but they translate these classic songs through their own Latin jazz/funk prism. Check out this unique twist on classic rock.
Feb. 14: Logic: Under Pressure World Tour and Ozomatli — Valentine's Day is huge at the Belly Up with two major concerts. Hip hop heavy hitter Logic will be playing at 7, with the reggae rock group Ozomatli at 8 p.m. Come to one show or stay for both.
Feb. 15: Ozomatli — More reggae love on Sunday if you couldn't make the Saturday show. Two chances to get your dancehall on at the Belly Up.
Feb. 19: An Evening with the Taj Mahal Trio — Blues this great only comes around once in a great while, and the Belly Up has it. Come see this legend in the intimate setting of the Belly Up, and get your tickets soon, as blues this great sells out fast.
Feb. 27: The Highwayman Show's Johnny Cash Birthday Celebration — The Highwayman Show is one of the most unique tribute bands out there, with its masterful recreation of all four of the "Outlaw Country Highwaymen:" Johnny Cash, Willie Nelson, Kris Kristofferson and Waylon Jennings. The group will perform a special two-hour set in honor of the Man in Black, Johnny Cash's birthday.
Beer events: It's no secret that San Diego is the hot spot for great craft beer and great beer events, and February is no exception. We've already shown where to get your suds on Valentine's Day, but that's definitely not the only day you can taste San Diego's most fun export. Check out these recommended tastings, and remember to drink responsibly.
Feb. 7: Arcana Brewery/Twisted Manzanita Collaboration New Release — Arcana and Twisted Manzanita brewmaster Brian Mitchell will debut their newest creation in February, a smoked barrel-aged old ale offering called Old Ingles. If you saw the North Coast Current's past review of Arcana's fall offerings, you'll know not to miss this one. http://www.arcanabrewing.com/?page_id=83
Feb. 9: "Rare Beer Monday" at Encinitas Ale House — Encinitas Ale House has this great event every Monday, but on Feb. 9, it will debut a doozie with Lost Abbey's ultra-rare Track #8, a high-alcohol ale with raisins, cinnamon and hints of chilies. Bring your DD and start your week off with this little gem. More information at http://www.encinitasalehouse.com/Events.html.
Feb. 9: Craft Beer and Cheese at Priority Public House — Priority Public House focuses on farm-to-table dining and local products, including its craft beers. Join them for an evening of beer and cheese pairings featuring five craft beers and 10 local cheeses. Cheese doesn't just go with wine anymore. For more information, visit http://www.prioritypublichouse.com/wp-content/uploads/2015/01/Beer-Pairing-1-19-15.pdf.
Arts, culture and family fun: Not enough to do with all the romance, beer and music in coastal North County? There's plenty more where that came from. Whether you're celebrating Chinese New Year, helping with charity or enjoying art of all kinds, the North Coast has the whole world at residents' doorstep with plays, arts, culture and, yes, even comics.
We've given you just a small cross-section of all the great fun to be had in coastal North County in the month of February. As both the weather and the romance heat up, be sure to get out there in the sun and enjoy everything that's "Cool on the Coast."
Columnist Layla Marino is a San Diego music and arts writer. Visit dropweirdsci.blogspot.com. Follow her on Twitter at twitter.com/dropweirdsci. Send questions and comments to [email protected].