Cool on the Coast: Belly Up brings in big alternative acts for April; month offers variety of events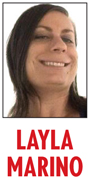 With spring definitely sprung, April may not bring many showers in San Diego, but the North Coast still has lots of spring activities, concerts and fun for residents and those venturing to the area to cool off with the ocean and its breeze. With the ubiquitous amazing lineup or talent at the Belly Up, the many spring festivals and art events and a new interest in wines in the area, there's lots in coastal North County for people to want to spring into action for.
Belly Up, Solana Beach: Some real rock legends will grace the stage this month at one of Southern California's most legendary venues. San Diego's best known rock hall also has the best modern rock and pop acts, major folk and jazz players plus crazy happy hour parties all month. Check out www.bellyup.com for the full lineup for April.
April 8: Andrew McMahon in the Wilderness — Andrew McMahon is known for his dreamy brand of indie-pop with breakout hits such as "Cecilia and the Satellite" and "High Dive." Known best for weaving his incredible piano playing into his upbeat songs, McMahon's show is not one to miss this month.
April 9-10: The English Beat — The English Beat are legends of '80s ska/punk and Belly Up favorites. Known as the group that influenced nearly every modern incarnation of indie music, they have been releasing almost constantly since 1979. With a discography that is truly baffling, it's no wonder these ultra-fun pioneers need two shows to cover it all. They will also be announcing the concept of their unique new album where the fans can get involved. Get your tickets soon because these shows will sell out.
April 15: Jamestown Revival — This junkyard country duo take their influence from classic artists such as Willie Nelson, Credence Clearwater Revival and Stevie Ray Vaughan, and are making a name for themselves as they adjust to California and its pop culture scene. If you're a lover of country, blues and down-home guitars, check these good old boy/hippie hybrids at the Belly Up.
April 21: Sebastian Bach — The voice of his generation, Sebastian Bach's power scream ruled the hair metal landscape in the 1980s as frontman of the legendary band Skid Row. With his new television projects and pro-Proposition 8 advocacy, his new album "Give 'Em Hell" is bringing all the fun of power rock back to the main stage.
April 23: Pete Yorn — Dubbed the "You and Me Tour," alternative/country/folk songwriter Pete Yorn will tour this spring performing all-acoustic versions of his greatest hits to audiences who will no doubt be dazzled by his gentle voice and poetic lyrics. This show will likely sell out, so get your tickets as soon as you can.
April 24: The Dead Milkmen — Champions of the nerd punk movement in the late '80s, the Dead Milkmen ruled the college radio airwaves with their hit "Punk Rock Girl." They've just released a new album called "Pretty Music for Pretty People," which is sure to be full of all their fun, geeky irreverence, but you can expect plenty of their classic hits, as well, at this rare treat of a show. Not to be missed.
April 25: Rufus Wainwright — Part of the legendary folk dynasty, which includes father Loudon and sister Martha, Rufus Wainwright is known for his hauntingly beautiful voice and superb song composition. More than any other Wainwright, Rufus has been able to break into the U.S. pop market while still maintaining his roots and even writing a classical opera. Do not miss this multi-talented singer/songwriter as he tours in support his most recent album, "Live from the Artist's Den."
April 29: Helmet "Betty" 20th Anniversary Tour — With their breakthrough album "Betty," '90s alt rock band Helmet crashed through the grunge mainstream. This album was known for being one of the first that married grunge to industrial, and got those two sides of the indie world talking to each other. To celebrate "Betty's" 20th birthday, Helmet are reviving her by playing the whole album in its entirety for some very lucky fans, including those at the Belly Up.
Spring has sprung — have some fun: Wine, charity and art top the list of fun things to do in coastal North County this month. Flowers are blooming at the San Diego Botanic Garden in Encinitas and the weather is so nice it's almost criminal to stay inside. Check out all the fun to be had in April on the coast.
April 9: Visual Art — "50 To Watch" Opening Reception — The art collective and publication The Studio Door has named its "50 To Watch" contemporary artists in San Diego. In honor of these talented contemporary artists, The Studio Door has put together a national publication that will feature them and a group exhibition in two locations in San Diego. The exhibition at Solana Beach City Hall will run April 9-May 3, and the opening reception where fans can meet and learn about the artists will begin at 6 p.m. on April 9. For more information and to see a wonderful video about this local talent, go to http://thestudiodoor.com/inside/?tribe_events=50-to-watch-city-of-solana-beach-reception.
April 10-11: The Queen Bee Market — Love crafts? Oceanside has you covered in April. This is the 16th year Allison Gharst and Kelly Doolie have coordinated one of the biggest craft fairs in California, with more than 50 carefully selected vendors. Gharst and Doolie describe this $3 event as "Etsy come to life." Who wouldn't want to see that? Go to http://www.thequeenbeemarket.com/shopper-info/ for more details on this quirky market.
April 11-12: ArtFest at the Garden — With spring in full bloom, everyone who loves the beautiful native plants of San Diego County should go to the San Diego Botanic Garden in Encinitas sometime this month, but on April 11 and 12, residents will have an extra reason — art. ArtFest at the Garden uses the Botanic Garden as its magical backdrop for some of the finest art in Southern California, but there is also a quickdraw art contest (youth and adult), food, music, and a special feature this year of Asian Art in Horticulture, where plants and art truly merge. Go to http://www.sdbgarden.org/artfest.htm to find out more.
April 13: North Coast Repertory Theatre presents "The History of Invulnerability" — For one night only, North Coast Repertory Theatre will host the powerful David Bar Katz play, "The History of Invulnerability," which tells the real story behind Jerry Siegel and his creation of the original "Superman" series. There's much more to it than you think. Go to http://www.northcoastrep.org/ for more information about this free performance.
April 17: James van Praagh: An Evening of Spirit — Probably one of the best-known spiritual speakers today, James van Praagh has been featured on "Oprah" and "Larry King Live" to discuss his work with spiritual communication and mindful awareness. The Seaside Center for Spiritual Living hosts a talk with James van Praagh on how we can all be more mindful in our daily lives by connecting to spirit. Go to http://www.vanpraagh.com/events/spiritual-engagements/evening-spirit-james-van-praagh-31 for information.
April 18: "The Boob Ride" — Despite its cheeky name, this Solana Beach tradition is a two-wheeled fun run for a great cause. Proceeds go to fund two breast cancer charities: Susan G. Komen and Avon 39. This is one of the cheapest rides all year to register, and there are three route options for different skill levels. For more information to ride, volunteer or just watch, go to http://www.theboobride.org/2015-ride/solana-beach/.
April 19: Shirh Energy Music Fest with Matisyahu Unplugged — This isn't your average concert. Both world-renowned reggae artist Matisyahu and Cardiff-by-the-Sea's Temple Solel are dedicated to using art and music for spiritual care and advancement. The Shirh Energy Music Festival is a multi-generational daytime event with Matisyahu as the main feature, but there will also be a kid zone, beer tasting, vendors and at least 10 other performers on the main stage. Tickets are limited, so go to http://www.shirenergymusicfest.net/home.html for more information.
April 20: "Mysterious Etruscans" Lecture — Before the Ancient Romans took over the world, there were the Etruscans. Thought to be the original Italians, there is little known about the highly complex Etruscan society. Explore the mystery of the Etruscans with art historian Douglas R. Barker as he looks at the art and lives of this interesting pre-Roman society. The discussion will be held at St. Peter's Episcopal Church in Del Mar and is sponsored by the San Diego Museum of Art. Go to http://www.sdmart.org/calendar/lecture-mysterious-etruscans for more information.
April 22: The Chemistry of Wine Lecture Series — This event by leading scientist and wine-lover Dr. J. Ernest Simpson will cover the scientific whys and hows of the winemaking process. This is an in-depth study of everyone's favorite spirit from the molecular level, including a "component and varietal analysis" where Simpson will show the audience how winemakers test and analyze the contents of this living, breathing libation. Proceeds from the lecture at DaVinci Auditorium in Del Mar will benefit K-12 nanoscience STEM education programs. For more info go to http://nanotecnexus.org/chemistry-of-wine_fundraiser/.
April 25-26: San Diego International Wine Show — What's more fun than wine? Well, that's easy — two days of the best wine from all around the world!.The Del Mar Fairgrounds hosts one of the only large-scale fine wine events in the country. With nearly 30 of the best winemakers from California and around the world, this one-of-a-kind event will also have sommeliers on hand to make recommendations, lots of wine and food pairing opportunities, lectures from well-known wine experts and wine-related art. If you're a wine lover, there's no place else to be. For tickets and info, visit http://www.sandiegointernationalwineshow.com/.
Wednesdays, April 8, 15, 22, 29: Carlsbad Film Series — See the most thought-provoking films of the year this April at Carlsbad Library's free Wednesday film series. This month, all the films are science- and technology-related.

April 15: "The Theory of Everything"
April 22: "The Social Network"
April 29: "Interstellar"
Whether you're looking to nourish your mind, body, spirit or sense of fun, coastal North County once again has it all. With the weather heating up and spring in full swing, there's no reason to stay at home with so many activities on the coast this April. Get out there and do great things, San Diego.
Columnist Layla Marino is a San Diego music and arts writer. Visit dropweirdsci.blogspot.com. Follow her on Twitter at twitter.com/dropweirdsci. Send questions and comments to [email protected].