Cool on the Coast: Jazz, poetry, throw-down round out May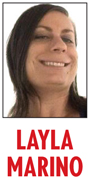 As we close in on summer on the North County coast, May has a wealth of diverse and interesting things to do. Jazz, chocolate, literary lectures and more will keep you entertained in coastal North County all month long.
Belly Up, Solana Beach: This month, San Diego County's premier rock hot spot brings classic '80s, blues and cool jazz to the area. With lots of shows already sold out, be sure to get your tickets soon at http://bellyup.com/calendar#2015-05.
May 15: The Young Dubliners — Combining indie punk and traditional Irish/Celtic songs, The Young Dubliners are touring this spring in support of their latest album, "Nine." The Belly Up has these Celtic rockers for Irish and non-Irish indie fans alike.
May 22: Pinback — San Diego's legendary college radio/indie band is making a stop in their hometown for a show at the Belly Up on their Spring 2015 tour. This show will sell out so get your tickets today.
May 23: Beatles vs. Stones: A Musical Shootout — Are you ready for these two legendary British Invasion bands, battle-style? The Belly Up will host top Beatles cover band Abbey Road and the equally loved Stones' tribute Jumpin' Jack flash in this fun-filled fight for rock legend supremacy. Root for your favorite or just enjoy some world-class tributes to two world-class legends.
May 30: Everlast — Rapper-poet Everlast rose to fame in the early '90s with his Boston Irish hip hop trio House of Pain and their smash hit "Jump Around." In 1998, he resurfaced as a soulful indie solo artist and is best known for another hit, "What It's Like." Since then, Everlast is still making bluesy working-class indie with an urban twist. See the everlasting Everlast in a special night at the Belly Up to close out this month's fabulous lineup.
Lots more great events in coastal North County:
May 17: Magee Park Poet's Society Annual Poetry Circle — The Magee Park Poet's Society is a little-known group in San Diego who have major prominence in the literary world, publishing a definitive anthology of poetic works each year. They host quarterly lectures and readings, including their annual Poetry Circle, this year featuring a reading by 2014 San Diego book award-winner Shadab Zeest Hashmi. This free event will be held at the Cole Library in Carlsbad. For more information, go to http://www.carlsbadca.gov/cals/default.asp.
May 22-24: San Diego Jazz Festival — The San Diego Jazz Festival has become one of the most recognized in the country and now competes with the likes of New Orleans and Chicago. Normally held downtown, this year the Jazzfest will be hosted at the beautiful Omni La Costa Resort and Spa in Carlsbad. The lineup of this mega-event is just huge, including big names like R. Kelly, Maxwell, Erykah Badu, Eric Benet, SWV and Toni Braxton. Lots of local jazz as well will round out this huge lineup. For the full list and info on tickets, go to http://www.sandiegojazzfest.com/lineup.
May 28: Adventure Run — Now a monthly Carlsbad tradition, Roadrunner Sports will host May's adventure run, a scavenger hunt-style fun run featuring clues, obstacles and prizes. After party has a beer garden hosted by Stone Brewery, raffles and more. This is a free event, but participants can donate, shop or even drink to help out various local causes. For more information go to http://ww2.roadrunnersports.com/retail/carlsbad.html.
Columnist Layla Marino is a San Diego music and arts writer. Visit dropweirdsci.blogspot.com. Follow her on Twitter at twitter.com/dropweirdsci. Send questions and comments to [email protected].