Cool on the Coast: Plenty of events to fall for in September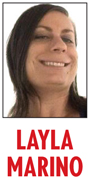 Fall is on its way on the North Coast, and with it comes lots of concerts and plays. World-class theater, a new venue spotlight and, of course, the world-class concerts at the Belly Up are on deck in September. Summer isn't all gone, however, as San Diego's northern beach towns still have lots of outdoor fun and sporting events on the roster. The sun's far from checked out on the coast, but the events still make it the coolest place in San Diego.
Venue Spotlight: Tower 13
Tower 13 is well-known to Cardiff-by-the-Sea residents for the best in live and local rock, jazz and folk. With a live act almost every day of the week, it's time more people knew about this well-kept Cardiff secret. Check out some of their September live lineup below and see a full schedule at www.tower13.com/, and don't forget they're also famous for their Bloody Marys and beach fare!
Sept. 18: Silver Spurs — Down-home country covers is the name of the game with this high-energy local group. If you love country, the Silver Spurs are a great way to kick off the weekend.
Sept. 19: Heartland — Another fun, local Americana group, Heartland simply describe themselves as "playing music from the heart." Goes great with Tower 13's amazing view!
Belly Up
Southern California's premiere rock and jazz venue is pulling no punches as fall rolls in. Retooled classic artists, '90s indie rockers and even '80s new wave acts dominate the Belly Up's exciting lineup this month, kicking off an amazing fall schedule. Below are some highlights; make sure to check out some world-class shows right in the North Coast. Check www.bellyup.com for the full schedule.
Sept. 20: Justin Hayward (The Moody Blues) — With special guest Mike Dawes, legendary Moody Blues singer Justin Hayward will be playing Moody Blues classics and his more recent pieces. Shows with Hayward are said to be emotive, intimate and evocative as he not only performs his beautiful discography, but tells stories and gives the audience insights into music they won't soon forget. The Belly Up is the perfect venue for this once-in-a-lifetime experience.
Sept. 21: The Ann Wilson Thing — Another classic rock icon, Ann Wilson is almost the voice of the '70s as the voice of legendary rock band Heart. She's retooled her sound and has a new band with whom she is doing a limited engagement tour. As one of the "an evening with" concerts at the Belly Up, there will be no opening act for this show; just three hours with the golden voice that is Ann Wilson.
Sept. 23: Snarky Puppy — Snarky Puppy is indie music's new best-kept secret. They began in 2004 as an all-instrumental collective from Texas but are now working out of Brooklyn. Touring in support of their newest album, "Sylva," any hipster in the know should definitely check out this unique and interesting show.
Sept. 24: The Lemonheads — Angel-faced Evan Dando was a poster child for '90s grunge, and his bubblegum grunge band The Lemonheads enjoyed similar crossover fame. The group has just released a compilation album called "The 90s Studio Album Collection," and their tour supporting this album promises to be a blast from the past for many GenXers. This show will sell out so get tickets soon.
Sept. 26: Berlin Featuring Terri Nunn — This '80s breakout new wave band is perhaps best-known for their single "Take My Breath Away" from the "Top Gun" soundtrack. The single in no way typified Berlin's edgy electronic sound, however, and eventually caused the group to break up. The group came back together in 1997, though, and have gone on to be successful on the indie circuit. They tour quite often and the Belly Up is happy to welcome this much-loved '80s mainstay.
Theater
With venues like the Star Theatre and the North Coast Repertory, coastal North County always has world-class theatre in the area. This fall has an even bigger roster of plays than usual, with some of the best in theatre right here on the North Coast. Check out some of the great live theater events happening in September.
Now through Oct. 11: "The Fox on the Fairway" — North Coast Repertory opens its fall season with the sexy comedy by Ken Ludwig. A dangerous wager causes tension among a golf club president's staff and even more competition from his neighboring club, with whom he's made the wager. The run for this play has been extended and there are lots of dates and times to choose from. Information and tickets: www.northcoastrep.org/season/fox.html.
Sept. 25-Oct. 4: "Noises Off!" — For six performances only, the Star Theatre Company brings the classic "play within a play" farce that is Michael Frayn's "Noises Off!" This quirky play explores the foils of theatre life through a cut-rate acting troupe. Performances are Fridays and Saturdays at 7:30 p.m. and Sundays at 2 p.m. Tickets and information: www.startheatreco.com.
Sports
From charity fun runs to world-class competitions to mind-body events, the North Coast has lots to choose from. Whether you like to participate or just spectate, there's lots of sporty stuff to do and see in September.
Now through Sept. 20: The Hurley Pro and Swatch Women's Pro Surf Competitions — Already in progress, Trestles beach at San Onofre is hosting these two world-class surf events. The Hurley Pro and Swatch Women's Pro are two of the biggest surf competitions in the world and will see huge names in both men's and women's surfing. This year, Kelly Slater is coming back to compete as well as other huge surfers like Ian Crane, Bethany Hamilton and Adam Melling. Make a day trip to watch some of the best surfing in the world right on the North Coast. For more information and a live feed, go to www.worldsurfleague.com/events/2015/mct/1281/hurley-pro-at-trestles/live.
Other coastal fun
Sept. 19: Taste of Oceanside — The exciting "taste of" series comes to Oceanside so residents of the North Coast can taste some of the finest offerings from the world-class restaurants in Oceanside. There are only 1,000 tickets available, so get yours ASAP. Some participating restaurants include Petite Madeline Bistro, Harbor House Café, Hill Street Café and Brewery, Angelo's, Mission Avenue Bar and Harney Sushi. $25 passports for food only, $35 for food plus beer and wine pairing. Go to www.mainstreetoceanside.com/#!taste-of-oceanside/c5gr for a full list of participating restaurants and breweries and for tickets.
Sept. 20: Drum Circle — This free community drum circle is hosted by Fair Trade Décor in Del Mar. No experience necessary, just show up and feel the beat. All ages and abilities welcome. Go online to www.fairtradedecor.com/ for more information.
Sept. 26: Substance and Style Fashion Show — This event at the Carlsbad Sheraton features a runway show plus vendors selling unique fashions in clothing and accessories. Proceeds go to benefit Soroptimist International of Oceanside and Carlsbad. For tickets, go to www.sioceansidecarlsbad.com/.
Sept. 26 and 27: Oceanside Harbor Days — This huge festival put on by the Oceanside Chamber of Commerce runs the gamut of activities and fun. Featuring tons of arts and crafts vendors, food, a beer garden and lots of entertainment, Harbor Days is also home to the Miss Southern California Teens and Kids Pageant. If that wasn't enough, the quirky and always fun Nail & Sail competition is held during this festival, with a boat-building and racing competition throughout the day on Sunday. Whether you want to stroll the craft vendors, check out local beers or watch the wacky race, Oceanside Harbor Days is a great way to support coastal North County. More information online: www.oceansidechamber.com/oceanside-harbor-days.html.
September will be yet another month of great food, sports, music and fun in coastal North County. As the weather cools off and the region gets ready for fall, be sure to get out there and enjoy all the great entertainment and beautiful scenery the North Coast has to offer.
Columnist Layla Marino is a San Diego music and arts writer. Visit dropweirdsci.blogspot.com. Follow her on Twitter at twitter.com/dropweirdsci. Send questions and comments to [email protected].