Carlsbad OKs $7.3 million recycled-water expansion project
Action follows launch of new conservation campaign during severe drought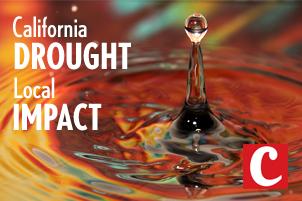 The Carlsbad City Council, acting as the Carlsbad Municipal Water District board, approved a $7.3 million contract June 9 to design and build an expansion of the Carlsbad Water Recycling Facility.
CDM Constructors won the contract for the project, which will expand the water recycling plant by 75 percent, according to a city announcement. Carlsbad is opting to address California's water supply concerns by expanding the plant, with the goal of providing increased water reliability to Carlsbad homes and businesses while conserving drinking water supplies.
"After the drought in the early 1990s, Carlsbad set a course to find and develop drought-proof water supplies," city Public Works Director Pat Thomas said in the announcement. "When this expansion phase is completed in 2020, about one of every four gallons of water used in Carlsbad will be recycled water."
The expansion is expected to increase the facility's capacity from 4 million gallons a day to 7 million gallons a day, the city reported. The expansion will also include an additional 18 miles of pipe to the existing 79-mile recycled-water distribution system, according to the city. The project also calls for the construction of a new 1.5 million gallon reservoir.
The project is the latest in an overall effort to expand recycled-water infrastructure and use, the city said.
The recycling facility action follows Carlsbad's launch of a water conservation campaign at the start of June in light of California's severe drought. The city also anticipates delivery of its first drinkable water from the Carlsbad Desalination Project later this year. The plant, a Poseidon Water project, will convert ocean water to drinkable water.
On April 1, Gov. Jerry Brown ordered a 25 percent cut in drinkable urban water use through next February. The Carlsbad Municipal Water District has a state-mandated reduction of 28 percent, the city reported. Every city in California has individualized water conservation targets mandated by the state.