Carlsbad begins razing
of old La Costa fire station
Updated facility set for completion in 2022
Demolition of Carlsbad's Fire Station 2 in La Costa, built more than 50 years ago before the area was incorporated into the city, is now underway.
City officials announced the beginning of the station's removal ahead of new construction on June 22.
Built in 1969, the wood-shingled station, located at 1906 Arenal Road, no longer meets modern standards for fire and emergency services, according to a city news release. The station was originally designed to house smaller engines and one firefighter who responded fewer than 250 service calls annually.
Carlsbad voters approved the construction of a new facility in 2016. A new 7,000-square-foot facility capable of housing up to five vehicles, including a ladder truck.
The new station's design incorporates public art and sustainable features, the city announcement noted. Construction is scheduled for completion by mid-2022.
A temporary Station 2 has been placed next to Dove Library, 1775 Dove Lane.
Project updates can be found online at www.carlsbadca.gov/departments/fire/fire-station-locations/fire-station-2.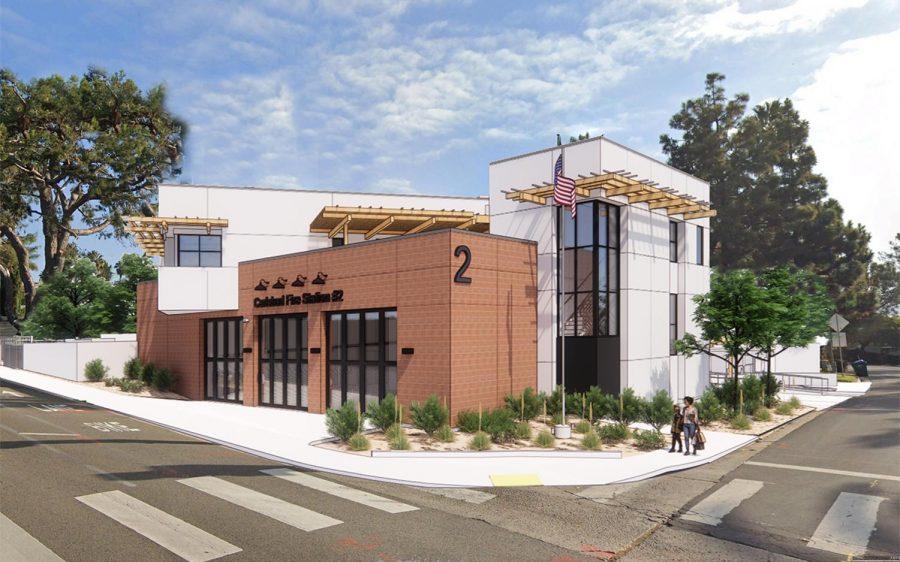 encinitas current, cardiff current