CARLSBAD: City Council moves forward on plastics reduction
The Carlsbad City Council took steps Tuesday, May 10, that will phase in changes over the next three years to reduce the amount of single-use plastics that end up in landfills.
The changes are part of a larger set of initiatives the city is implementing to help protect the environment by eliminating hard-to-recycle waste from landfills, reduce plastic pollution and reduce greenhouse gas emissions. The new laws will:
Ban plastic bottles at city facilities and city-affiliated events;
Ban single-use plastic bags throughout the city;
Ban the intentional release of balloons in the city.
City staff have already begun educating the community about the changes and will continue to do so over the coming weeks and months. Because more time is needed to prepare local retail stores and restaurants for the plastic bag ban, enforcement will be phased in, beginning July 1, 2023, for retail establishments, and July 1, 2024, for food-service providers.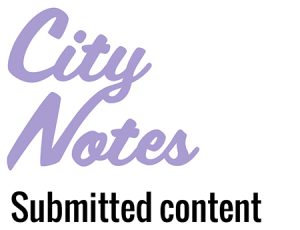 Why it's important
Plastic products that end up as litter or in landfills cause significant environmental harm that impacts water sources, wildlife and other natural resources.
According to CalRecycle, about 4 billion plastic bottles sold in California in 2020 ended up as litter or in landfills. Additionally, the Ocean Conservancy reported that plastic beverage bottles were the second most collected item during the 2021 International Coastal Cleanup.
Plastic bags are easily carried by the wind and often end up as litter on streets, beaches or waterways. Studies in cities that have banned plastic bags show the bans resulted in a sharp decline in the use of the bags and helped reduce litter throughout the community and in marine environments.
California already has laws prohibiting the outdoor release of balloons made of electrically conductive materials, such as foil or Mylar release, but has not addressed more common latex balloons. Latex balloons – and the strings, ribbons or plastic components that come with them – are harmful to the environment and to animals who often mistake them for food.
Other changes
The new ordinances are part of a broader sustainability implementation plan approved by the City Council last December that spells out how the city will help reduce plastic pollution and greenhouse gas emissions over the coming years.
Earlier this year, the City Council approved other measures to support the city's sustainability goals that are taking effect this summer.
Starting June 1, restaurants and food delivery services in Carlsbad must only provide single-use plastic food ware like straws, utensils and condiment packets when customers ask for it. This requirement is based on a state mandate commonly called "Skip the Stuff."
Starting July 1, a city ban on single-use plastic food ware and polystyrene will take effect, with enforcement phased in by July 2023. This ban goes above and beyond state law and reflects Carlsbad's commitment to sustainability.
State organics law and new trash hauler
Another part of the implementation plan is compliance with the state's organics recycling law where organic waste will be diverted from the landfill.
On July 1, Republic Services will take over from Waste Management as the city of Carlsbad's contracted waste hauler. Their services will include providing organics collection services to all residents and businesses.
At that time, Carlsbad residents will begin disposing of their food scraps with their green waste. Republic's recycling coordinators have already started visiting Carlsbad business to let them know about the new organic recycling law, new organic services provided and determine how to best help them comply. Until the transition to Republic on July 1, residents should not dispose of their food scraps with their green waste.
The law also requires some businesses to participate in an edible food recovery program and raise awareness about reducing food waste in the community.
Next Steps
The new ordinances will take effect 30 days after the City Council approves them. Retail establishment will have until July 1, 2023, to comply with the plastic bag ban and food-service providers will have until July 1, 2024.
City staff will continue to work with businesses to educate them about the new restrictions and try to ease their transition toward compliance. As a general rule, staff will pursue enforcement measures only as a last resort.
---
The North Coast Current offers cities and other government agencies in our region the opportunity to share their news by submitting press releases for publication. Send yours to news[at]northcoastcurrent.com.
encinitas current, cardiff current