Carlsbad candidates list public safety, city character as key issues
On Nov. 8, Carlsbad will elect a new mayor, two City Council members, a city treasurer and a clerk.
The mayoral race includes Keith Blackburn, a former Carlsbad police officer who has been on the City Council since 2008, and Mike Curtin, who is running for his first spot in public office. The winner will succeed current Mayor Matt Hall, who is finishing his terms.
In District 1, the candidates are Anthony Bona, Melanie Burkholder, DeeDee Trejo-Rowlett, Allen J. Manzano,
 Sam Ward and Cory Geigert. Incumbent Councilwoman Priya Bhat-Patel and school district Trustee Ray Pearson are running in District 3.
In addition, Lance Schulte and Craig J. Lindholm are running for city treasurer. Lastly, Sherry Freisinger is running for city clerk.
Candidates were contacted for comment by email for this story, although not all of them responded.
Mayoral race
Keith Blackburn has been a Carlsbad resident for over 30 years and has been a council member since 2008. He is endorsed by the Carlsbad Firefighters Association and the Carlsbad Police Officers Association.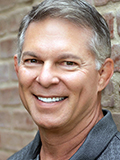 Blackburn holds two degrees in personnel and organizational management. He said he would like to use his education and experience to revitalize Carlsbad Village, preserve open space and maintain the beaches. Doing so will maintain Carlsbad's financial strength and build security.
"Council member Keith Blackburn exhibits true leadership in his core values," the Carlsbad Firefighters Association states in its endorsement. "He continues to reinforce great communication, collaboration and empowers those around him to follow his lead. Keith continues to support what is best for Carlsbad and works with his peers, community members and experts in the field to accomplish these endeavors."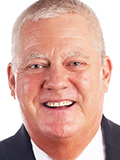 Michael Curtin is a longtime Carlsbad resident, where he lives with his wife and children. In his global travels to places such as the Netherlands and Nigeria, Curtin said, he experienced life as a racial minority for the first time. He has since used his privilege to stand up against police brutality and for civil rights issues.
District 1
Melanie Burkholder is a Secret Service agent, mental health counselor, wife and mother residing in Carlsbad.
Burkholder said she plans to halt the increase in unnecessary taxes, implement programs to help combat homelessness, improve public safety and support local businesses.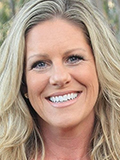 "Time and time again we see policies implemented that do not combat the crisis we have in our community and waste taxpayer dollars on failed programs," Burkholder states on her campaign website. "Local control is necessary to ensure the unique needs of our homeless population here in Carlsbad has the resources they need. Washington, DC, Sacramento, and downtown San Diego cannot dictate homeless policies in Carlsbad."
By using her expertise as a mental health counselor, Burkholder said, she would like to create programs which would help those with mental illnesses and/or drug addictions.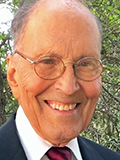 Allen J. Manzano is a retired Carlsbad resident who previously worked in healthcare finance, organization and management. He has also served with various healthcare associations.
Manzano said his top priorities include: identifying financing to rebuild buildings that do not meet seismic standards, reviewing hospital programs in terms of regional healthcare planning needs and identifying hospital strengths that can be used to improve public reputation.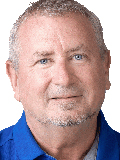 Anthony Bona is a businessman who developed the software to support Megan's Law, which protects children from sexual predators online. He has resided in Carlsbad for 25 years and has worked with others to promote public safety in the community.
The biggest issue for Bona is public safety.
"My friends and neighbors don't feel safe going out," Bona said. "My one neighbor was spit on by a transient. People have been murdered in their homes and while out hiking by violent transients. On two separate occasions, violent transients nearly burned down communities. We also have a current e-bike emergency declared. These are all big public safety issues."
To lower the amount of violent crimes, Bona said he plans to return to community-based policing, add more police patrolling in key areas, build and grow alternative response systems, expand youth prevention and after school programs, implement safe zones and create safe routes to school programs.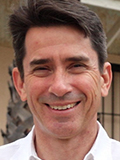 Sam Ward is a father, husband and attorney who serves on the Independent Oversight Committee of the Carlsbad Unified School District.
Ward's main priorities are traffic safety, homelessness and crime.
"Carlsbad is a safe place to live, and our community is well-served by an effective and professional police department, but many communities are seeing an increase in property crime," Ward states on his campaign website.
In order to decrease crime in Carlsbad, Ward said he plans to support increased patrols in communities as necessary, enhanced coordination between police and social service agents to prevent crime, and funding for assistance with anti-crime measures.
District 3
Priya Bhat-Patel currently serves as a Carlsbad councilwoman. She is a daughter of Indian immigrants and the first Indian American and youngest person to be elected on the City Council.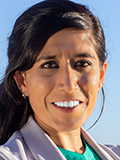 Bhat-Patel said she hopes to promote transparency with the increase of civil engagement through regular town hall meetings, virtual community forums and regular office hours. Currently, she holds a "Community Chai" event where those interested can host an event to communicate with Bhat-Patel and her team.
Ray Pearson is a husband and father who held a career as an executive in telecommunications and technology. He is currently a Carlsbad Unified School District trustee.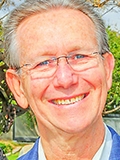 "When we consider crime, many of us think of larger cities like Los Angeles and San Diego, not Carlsbad," he states on his campaign website. "Some of us here in Carlsbad and District 3 have experienced firsthand crime committed against a family member, friend, or neighbor. Unfortunately, the experience has been growing in Carlsbad."
Pearson said he would like to decrease crime by supporting local police officers, managing e-bikes and being transparent with the community.
City treasurer
Lance Schulte is a longtime Carlsbad resident and retired urban planner and businessman who worked for the North County Transit District.
Schulte said he believes that the future of Carlsbad requires forward thinking and sustainable fiscal foundations. He would like to provide transparency of taxpayer resources.
Craig J. Lindholm is a wealth management advisor for Northwestern Mutual Wealth Management Company. He was appointed in 2013 and competed unopposed in subsequent elections in 2014 and 2018.
City clerk
Sherry Freisinger currently holds a position as a Carlsbad senior deputy clerk and is an unopposed candidate for the race for city clerk.

---
Samantha Cox is a North County freelance writer.
Letters to the editor are welcome. Send letters to letters[at]northcoastcurrent.com.