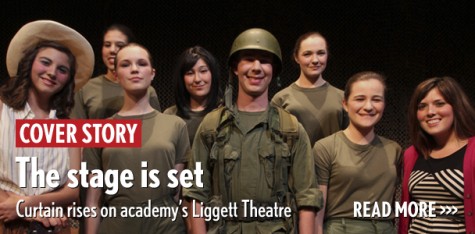 Christopher Earley

April 6, 2012

Filed under Arts, Education, Encinitas, Top Stories
It would be difficult to walk into the Clayton E. Liggett Theater at the San Dieguito Academy and not think about the man behind the legacy. During his 20-year career as a drama teacher at the high school, Liggett made a lasting impression upon many of his students. So when the school decided to ...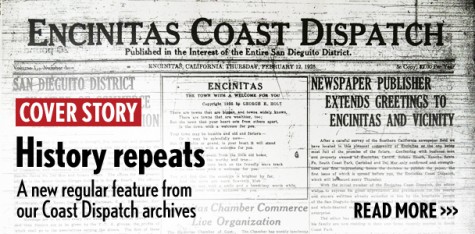 North Coast Current

February 11, 2012

Filed under Encinitas, Local History, Top Stories
Editor´s Note: This was the first editorial published in the Encinitas Coast Dispatch on Feb. 12, 1925. It is reproduced here in full from the North Coast Current archives. After a careful survey of the Southern California newspaper field we have located in this pleasant community of Encinitas as...