Local college executives see more room for women in higher-ed leadership
California State University San Marcos President Karen Haynes retired in June after five decades of working in higher education.
Starting as a professor at the University of Mary Hardin-Baylor in Texas, she eventually moved up through the ranks, becoming a dean at the University of Houston, then president of The University of Houston-Victoria.
When she began at CSU San Marcos 15½ years ago, she became its third president, and now retires as the longest-serving one at the school.
Among her accomplishments over the years, she cites being able to lead two universities as a president. Haynes said this is a rarity in both the number of years served and for a woman to work in two presidential roles in academia.
"The fact that I have had an 8½-year first presidency and a 15½-year second presidency has suggested to me that it is possible," she said. "It's possible both for a woman to do that successfully and it's possible for a woman who tries to see, and actually execute, some life balance."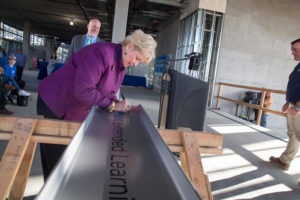 Haynes said she is proud of the way she was able to work at a college that was the "epitome of a young university" and help it to grow into an inclusive school that reflected the demographic diversity of the region.
"I'm very proud of the specific access opportunities we've developed for tribal communities, for veterans, for former foster youth — all that are specific populations that are the most underrepresented in higher education."
Throughout her years of service, she has seen many changes in the way colleges are led and operated, yet universities as a whole have not made as much progress as she would have hoped.
"I have not seen some of the changes in terms of the percentages of women in leadership positions in higher education that I would have hoped to have seen 34 years ago when I became a dean," Haynes said.
San Diego County's colleges are in a unique position when it comes to gender dynamics in leadership positions compared with higher education systems in other parts of the United States.
Women account for 54.9% of undergraduate and 59.8% of graduate students nationwide, U.S. Census data shows.Yet as of 2016, only 30% of college presidents throughout the United States were female, according to an American Council on Education study.
While the American College study stated that little has changed in university presidents in recent years, San Diego and the California State University system don't fall in line with national statistics.
Of the county's 11 public universities and community colleges, the majority of presidents are women. And throughout the state, more than half of CSU presidents are female.
Yet diversity in academic leadership still has room to grow across the country.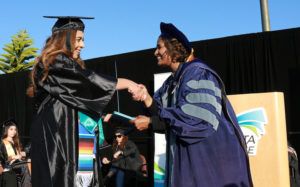 MiraCosta College President Sunita Cooke said San Diego is very much an outlier. When she goes to events with a broader collection of academic leaders, she sometimes feels like the odd woman out.
"I've seen more women, more women of color, in roles of leadership," said Cooke, who leads a community college district with campuses in Oceanside and Cardiff. "I would say in the majority of rooms, I still might be the only person of color. I might still be the only woman. So that still does exist in leadership circles."
Representation of women and people of color in college administrations may inspire the students they lead.
As a woman of color with a disability, Joi Lin Blake, president and superintendent of Palomar College in San Marcos, said she hopes to lead by example and show students in similar circumstances that they, too, can excel in their future careers.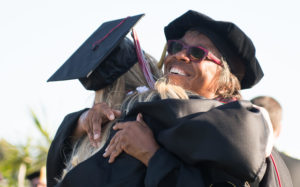 "We reflect who they are in their communities," Blake said. "For those of them that had aspirations and dreams of making a difference in society, they see that I come from humble beginnings and I am a college president, and that that can happen for them, too."
Seeing female professors as a college student is actually what inspired the career path of San Diego State University's Joanna Brooks, who serves as the associate vice president for faculty advancement under President Adela de la Torre.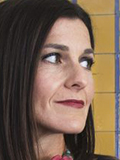 "I grew up in a very traditional religious culture and women were discouraged from seeking a professional career," Brooks said. "My female college professors were the first professional women I saw. I wanted to be like them, and that's who I became."
Female presidents in the region have built a collaborative network to mentor one another. San Diego Mesa College President Pamela Luster has credited strong support systems as one of the many reasons for their success.
But Haynes said colleges in other parts of the country may lag when it comes to female representation in presidency due to a lack of access to mentors.
"There are still not as many women being mentored or coached to suggest that they should think of a career as an administrator and as a president in higher education," Haynes said.
Locally, Haynes has been a source of inspiration for other college presidents, including Luster.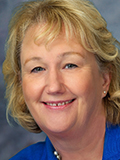 "Dr. Haynes certainly is someone who has been such a transformational leader," Luster said. "She started being president where she was at a time where there were not as many women leaders out there."
She added that Haynes "set the stage for women leaders, not just in CSU but in higher ed and really paved the way for many of us to be able to be at the helm and be seen as leaders."
Ellen Neufeldt was appointed to replace Haynes by the CSU Board of Trustees in March.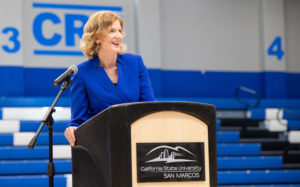 She's transitioning into her new position from Old Dominion University in Virginia, where she served as the vice president of student engagement and enrollment services. Neufeldt previously worked as the vice president for student affairs at Salisbury University and the assistant vice president of student development at the University of Tennessee at Chattanooga.
As Neufeldt steps into the role, Haynes has offered some advice to her successor.
"Take time here, learning the culture and the people of this campus and of this region," Haynes said. "It's OK to sort of be an active listener rather than provide immediate strategies and action because those may or may not fit and they may or may not fit in the way you think until you really learn and live on a campus in the community."
Upon her retirement, Haynes said she hopes to "experience an empty calendar" and spend time with her children and grandchildren.
Lauren J. Mapp is a local freelance writer
cardiff current, encinitas current