Sunshine Gardens, Encinitas shops
work to recover from flood
San Dieguito Tennis Club digs out from mudslide
Sunshine Gardens and other Encinitas businesses suffered severe damage the weekend of April 10 after the San Diego region experienced unusually high rainfall.
Despite the losses, the nursery was able to reopen within about a week after repairs. North County Olive Oil, located on the same property, was also able to reopen.
The city recorded almost 5 inches of rain on April 10 alone, and over 7 inches of rain over the five-day period that ended on April 10, leading to a flash flood warning.
The warning proved fateful for Sunshine Gardens, which was covered in almost 5 feet of water after a flash flood hit the property on April 10. Other businesses on the property, including Cuppa Juice Garden Café & Juicery, North County Olive Oil and Atacama Surf Shop, were also flooded in the deluge.
Amber Self, office manager of Sunshine Gardens and daughter of owner Ron Martin, said the nursery suffered tens of thousands of dollars in damage but added it was hard to put a figure on the cost, especially the emotional cost.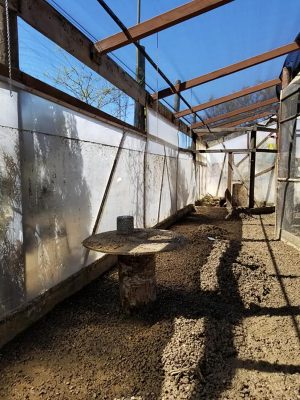 Sunshine Gardens was founded in 1963.
"We're a little family-run business," Self said. "My dad, he's 76, and this has been his life, and to watch everything he's built get flooded away, that's pretty traumatic."
Many of the nursery's plants and custom-built fixtures floated away and were damaged in the flooding, Self said.
Cuppa Juice Garden Café & Juicery lost close to $200,000 in equipment and $80,000 to $100,000 in improvements made to the building, said Adam Seligman, ones of the owners of Cuppa Juice in Encinitas.
GoFundMe pages were established to help Sunshine Gardens and Cuppa Juice raise money for recovery.
Sue Robers, owner of North County Olive Oil, said her store's porch was damaged and its storefront was filled with about a foot and a half of water.
"I ended up having to take hours on Saturday morning, scraping, shoveling mud out of the store and cleaning the whole store and rescuing as much as I could," Robers said.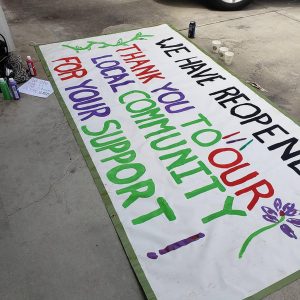 Sunshine Gardens, North County Olive Oil and Cuppa Juice had all been able to stay open in some form despite the COVID-19 coronavirus pandemic thus far.
Self said the nursery, which was considered an essential business, was doing particularly well before the flood.
"I think we were a little sanctuary for people that could not go to anywhere else," she said. "And all of a sudden people are deciding they want to grow their own vegetables. And so we actually saw a very good response … And then it all just got flushed away, literally."
North County Olive Oil was still open on weekends doing drive-through pickup and had begun to create new pasta and olive specials for customers, Robers said.
"We had started to kind of change and transition the whole business with the COVID-19 and things were actually starting to be really creative and moving forward, and then with this happening, it just kind of stopped everything in its path," she said.
Cuppa Juice was continuing to provide takeout but had significantly decreased its hours, Seligman said.
"It's funny but in a way (this) kind of softened the blow for me because we were already doing so poorly that when it flooded, it didn't really affect me until I watched the tractor pick up our equipment and dump it into a dumpster," he said.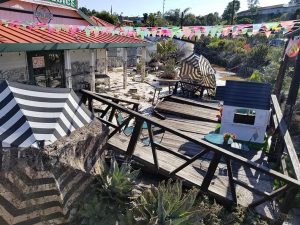 Seligman said the flooding was caused by a malfunction in the drainage system above the property.
"The city has been draining the entire Encinitas Ranch overflow into a little catch basin about two properties above us," he said. "And that started overflowing and went through another catch basin that they had built, which got blown out. And then that poured straight into our neighboring property which blew out their little mud berm wall, and rushed 500,000 or a million gallons of water right at us."
He added that an 86-inch storm drain pipe above the property was never connected to the overflow due to issues with the developer. Seligman said Cuppa Juice plans to file a claim against the city.
City officials did not immediately respond to requests for comment.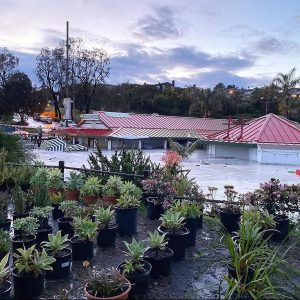 However, the city of Encinitas has encouraged homeowners and businesses that were impacted by the flooding to discuss the damage with insurers and to report damage to San Diego County, which may allow them to qualify for federal disaster assistance.
Seligman said that since the issue has not been fixed, Cuppa Juice will likely not reopen on the property. He added that it has considered bringing in a food truck to the property instead. Cuppa Juice also has a location in San Marcos.
"But we just don't know if that's going to come to fruition with the amount of money we need and we don't have," he said.
However, both Sunshine Gardens and North County Olive Oil reopened on April 18.
The county seeks information from businesses and residents about flood damage from the storm. Information and recovery resources are available online at www.sdcountyrecovery.com.
Other Encinitas businesses, such as the San Dieguito Tennis Club, also suffered severe damage from mudslides during the rainstorm.
"
There is unbelievable damage to our club; it's just pretty severe."
— Karen Barr of the San Dieguito Tennis Club
Karen Barr, president of the Board of Directors at the San Dieguito Tennis Club, said the club lost one of its nine courts in a mudslide.
The slide reached El Camino Real.
"(The court is) under between 3 and 4 feet of mud and debris," Barr said. "And there were a lot of very large blocks of cement … There was a car engine that was down there … There is unbelievable damage to our club; it's just pretty severe."
Barr said the club discovered an illegal dump site above the property, which appears to be the source of most of the debris in the court.
The tennis club is currently unsure whether the court is damaged and will require rebuilding as it has not yet been able to move the mud and debris, Barr added.
While the club has traditionally been self sufficient, Barr said the organization is unsure whether it can handle such an expensive repair.
"We just pull together when adversarial things happen, that's who the club is," she said. "But this is a much greater injury … So it's going to take time, it's going to take legal advice, and we'll go from there."
Julia Shapero is an Encinitas freelance writer
encinitas current, cardiff current