San Diego Botanic Garden launches medicinal plant research program
Prebys grant backs project; includes regional collaboration
The San Diego Botanic Garden in Encinitas is expanding its plant curation and preservation efforts into medicine with a $384,000 grant from The Conrad Prebys Foundation, the garden announced March 8.
Through the new National Medicinal Plants Collection and Research Consortium, the garden will collaborate with Salk Institute researchers over the next year to build the curation and conservation of plants geared specifically toward the development of medicines.
"The Conrad Prebys Foundation is delighted to fund this project, as it supports our vision for growing a stronger and healthier San Diego through an innovative and collaborative approach," Erin Decker, director of grantmaking at the Prebys Foundation, said in a news release. "This national plant collection and consortium form a cutting-edge model that will contribute to both environmental conservation and economic development goals by studying and developing plant-based solutions."
The research effort goes beyond San Diego institutions such as the Sanford Burnham Prebys Medical Discovery Institute, UC San Diego, Ludwig Institute for Cancer Research, Ionis Pharmaceuticals and SRI. It will also bring aboard local indigenous ethnobotany experts from Kumeyaay Community College and the Jamul Indian Village Tribal Historic Preservation Office.
San Diego flora and medicinal plants of the Southwest will be part of the program's focus, according to the garden's news release. The collection will also include medicinal plants used by the region's indigenous communities.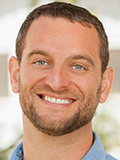 The collection's aim is also to provide a resource of specimens that can be accessed by various researchers beyond the region's biomedical industries, according to San Diego Botanic Garden President and CEO Ari Novy.
"In the coming months, we will organize a San Diego-based consortium of scientists and stakeholders from plant biology institutions, drug development researchers, and experts on traditional uses of plant medicines," Novy explained in the garden's announcement. "This group will help guide the development, curation, and use of a diverse, medicinal plant collection, with the goal of improving human health outcomes and plant conservation. The collection will also be available to medical and botanical researchers, conservation institutions, and other interested communities worldwide."
Novy is an adjunct associate professor at Salk Institute in addition to leading the nonprofit park.
The program's stakeholders aim to build a comprehensive living plant collection that goes beyond research as well.
"SDBG will establish a medicinal plant garden to teach the more than 200,000 children and adults who visit us each year about medicinal plant conservation, cultivation, use, and discovery," Novy stated.
"We can't wait to see what exciting discoveries come from this innovative project," Decker added. "Through the Foundation's support, SDBG and Salk will inspire individual, hands-on learning
about plants while also developing a new process for collaborative, cutting-edge research and development of plant-based health solutions. We are eager to work with these partners to impact the San Diego community and beyond."
San Diego Botanic Garden is located at 230 Quail Gardens Drive in Encinitas.
encinitas current, cardiff current