San Dieguito board places superintendent on leave
Action follows dispute over remarks at diversity seminar
Turmoil continued in the San Dieguito Union High School District this week as the superintendent was placed on administrative leave and the county Board of Education couldn't reach a quorum to meet on changes that it's demanding to the district's election map.
The San Diego County Office of Education had scheduled an election map meeting on Wednesday, April 20, the same day as San Dieguito's school board meeting, but a medical emergency resulted in a lack of a quorum on the county board. The meeting has been rescheduled for Monday, April 25.
San Dieguito's Board of Trustees meeting centered on a controversy that followed comments about Asian-American families made by Superintendent Cheryl James-Ward during an April 11 diversity training seminar. James-Ward's comments were posted to the Californians for Equal Rights Foundation and social media.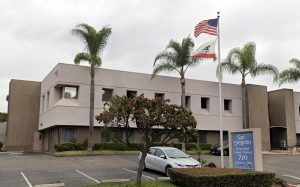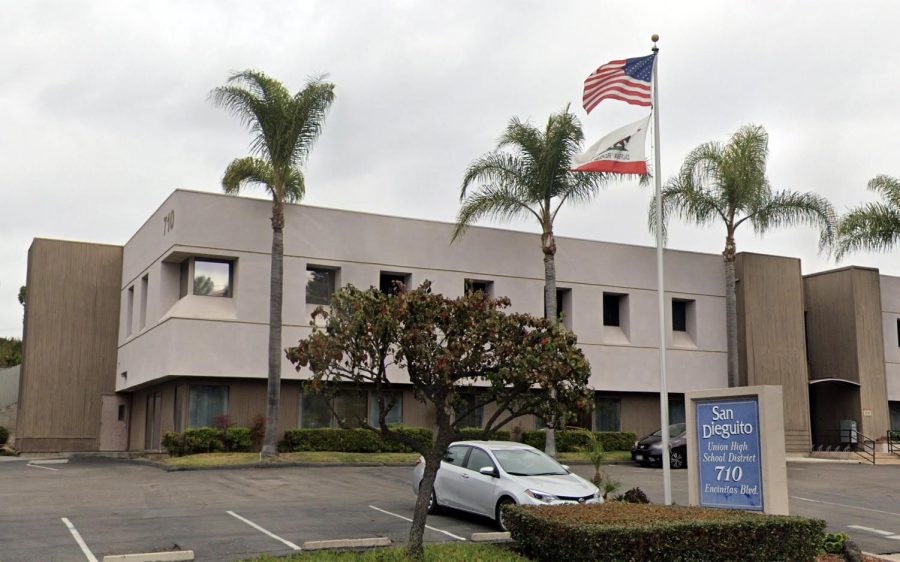 The closed-session vote of the trustees to place James-Ward on administrative leave, past midnight April 21, followed more than three hours of public comments. The trustees are scheduled to hold a special meeting Friday, April 22, at 1 p.m. to further discuss the action.
Board President Maureen "Mo" Muir, Vice President Michael Allman and Clerk Julie Bronstein voted in favor. Trustee Katrina Young voted no. The board is currently down one seat after the resignation of member Melisse Mossy last week.
In a short statement forwarded to the North Coast Current, Muir said: "The board took action at yesterday's meeting to place the superintendent on paid administrative leave, effective immediately. Because this is a confidential personnel matter, no further information will be provided at this time."
James-Ward was hired by San Dieguito toward the end of 2021 after serving as CEO of e3 Civic High. In 2018, she was a candidate for the San Dieguito Area 5 school board seat and the San Diego County Board of Education District 5 seat earlier that year.
Comments
The comments in question involved representations of Asian-Americans and Asian immigrants, and equating wealth with academic success. They followed a question during an April 11 Diversity, Equity and Inclusion seminar: "Do we know why Asians do so well in school?"
"Here in San Dieguito, we have an influx of Asians from China, and the people who are able to make that journey are wealthy," James-Ward said in the comments. "You cannot come to America and buy a house for $2 million unless you have money. You cannot send kids, and send them with a guardian, unless you have money. So you're going to be getting kids who are most affluent."
The assessment drew flack from Muir on the recording.
Apologies
During the April 20 board meeting, before discussing the controversy that led to her placement on leave, James-Ward demanded a public apology from Allman over something he said in an earlier closed session.
"Mr. Allman, you made a comment today in closed session which I don't think is a closed-session comment, and I want a public apology before we get started here," James-Ward said.
"
I want to apologize once more to our Asian community, my Asian students and families, and to our entire community about the comments made last week."
— Cheryl James-Ward, superintendent, San Dieguito Union High School District
While the nature of the comment wasn't clear, Allman acknowledged during the meeting that words had been exchanged.
"I used some words that I shouldn't have used as an example in closed session, and it's a closed-session item," Allman said. "I'm surprised that it's actually coming up."
No public apology was given, but Muir interrupted and asked Allman if he had apologized during closed session, and Allman and Muir acknowledged that he had.
The disagreement set the stage for the lengthy and contentious meeting.
In her statement during the meeting, James-Ward said the comments were made during a private training event and not in a public forum.
"First, I want to apologize once more to our Asian community, my Asian students and families, and to our entire community about the comments made last week during our DEI training," James-Ward said. "My comments were not meant to be a public assessment in any way, or an official diagnosis of the problem."
James-Ward told the board and audience that she has several friends in the Asian-American community, "So my comments again were not meant to harm."
"I understand why my comments caused so much pain, including the historic exclusion and discrimination of the Asian community in the United States of America," James-Ward said.
Backlash
The Californians for Equal Rights Foundation, which fought against Proposition 16 in 2020, issued an "Action Alert" when it shared the DEI seminar footage. The April 12 alert urged its members to "engage with the Superintendent and the SDUHSD Board to express your concerns and opposition to Dr. Ward's inflammatory bigotry."
The call to action resulted in more than three hours of public comments at the district board's April 20 meeting and James-Ward's placement on leave.
Among the speakers was a former Torrey Pines High School student, now a mother of two Canyon Crest Academy students. She shared her personal story, countering the perceptions James-Ward's detractors accused her of having.
"I was born in Taiwan and I immigrated to the States in 1982. And when I moved to San Diego, actually I was a Torrey Pines graduate," the woman told the board. "And my husband actually is Vietnamese, and came to this state as a refugee, and the refugee status was actually on his green card all the way until he became a citizen."
"
We can't let SDUHSD perpetuate the erasure and the diminishment of Asian voices."
— Amanda Chen, Canyon Crest Academy student representative on the board
The mother described the values that she and her husband worked to instill in their children.
"Not every Asian as is Dr. Ward described, and we all understand that now," she said. "We always teach our kids to work hard. You reap what you sow. And the hard work will bear the results."
The woman said the anti-Asian climate during the pandemic and the comments made by James-Ward have an additive effect on how Asian-Americans are perceived.
"I am very concerned, because this is not only a sentiment that's in this school district," she told the board. It's something "that actually has been projected into the entire nation."
Amanda Chen, the Canyon Crest Academy student representative on the Board of Trustees, said part of the problem is that diversity discussions in the district don't include Asian-Americans in the first place.
"Something that I haven't heard brought up yet, is that at that DEI meeting, there was not an Asian voice in the room," Chen told the trustees. "The board doesn't have an Asian member on it. The DEI committee that was presenting did not have an Asian member on it. And with DEI, it's so important that we represent all of our communities, including the Asian community of SDUHSD."
Chen said she wants to seek solutions to these concerns.
"Moving forward with DEI, it should be a priority to get Asian voices a spot at the table," she said. "We can't let SDUHSD perpetuate the erasure and the diminishment of Asian voices."
---
Letters to the editor are welcome. Send letters to letters[at]northcoastcurrent.com. Follow the North Coast Current on Twitter at @nccurrent.
cardiff current, encinitas current