Recent City Council appointments reignite debate over special elections
Placements in Encinitas, Carlsbad and Escondido frustrate some residents calling for community votes
A recent series of City Council appointments in North County is frustrating some residents who want to directly vote for their representatives.
Encinitas, Carlsbad and Escondido have all filled vacant council seats this year through appointment. The process is controversial, with some residents and council members arguing that a special election should be called to allow the vacancy to be filled directly by the voters.
In January, the Encinitas City Council appointed Allison Blackwell to fill the vacant District 1 seat. The decision to fill that vacancy via appointment instead of calling for a special election passed 3-1 last December, with Councilman Bruce Ehlers opposed.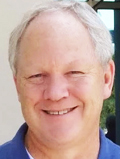 "If the goal is truly to reflect the voters' wishes, appointments are a poor approach," Ehlers said in an interview with the North Coast Current.
The Registrar of Voters estimated that a special election in Encinitas could cost up to $400,000. With nearly two years remaining in the term, Ehlers said it is critical that District 1 voters have a say in their representative. He roughly estimated the cost per taxpayer would be around $30.
"The election, although more costly, is the ideal way to do it, because you'll get an actual reading directly from the people," Ehlers said. "That's why I have a strong preference to let the democratic process play out and spend the several hundred thousand dollars for that process."
Eleven of the 15 residents who spoke during public comments last December supported a special election to fill the vacancy in Encinitas.
"Yes, special elections take time and money," District 2 resident Cyrus Kamada said during December's City Council meeting. "But the cheapest and quickest solution isn't always the best one."
The other three council members argued the cost of a special election could instead be funneled to various infrastructure projects. That sentiment was shared by several of the residents who spoke during public comments.
The council members also argued that a special election would take too much time to fill the vacancy. Councilwoman Kellie Hinze said budget discussions are approaching and she believes it's essential to have a representative from District 1 participate in the budgeting process.
"Leaving District 1 without a representative for these next critical months to me is not something I think is appropriate," Hinze said during the Council meeting.
The Carlsbad City Council faces a similar debate. In February, the council unanimously appointed Carolyn Luna to fill the District 2 seat left open after Keith Blackburn was elected mayor. Blackburn cited expediency as a reason for the appointment.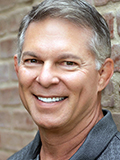 "I like the idea of appointing somebody qualified a majority of the Council would agree on, and have that person get started so we can have a five-member council as soon as possible," Blackburn told the Current.
Blackburn said he sees both sides of the argument but thinks the cost burden of a special election outweighs the benefits for Carlsbad.
"One of my jobs is to make sure that I spend our tax dollars wisely," Blackburn said. "And I'd much rather spend that money on good roads, parks and more firemen than an unnecessary special election."
As a charter city, Carlsbad operates with different rules than general law cities such as Encinitas and Escondido. One of the main differences is in Carlsbad's municipal code, which prevents appointed members from running for election in the next cycle.
In January, the Escondido City Council drew criticism following the appointment of Christian Garcia to fill the vacant District 3 seat, with Councilwoman Consuelo Martinez voting in opposition. Garcia signaled he is open to running for a full term in the 2024 election.
Garcia's appointment in turn led to an opening on the Palomar Community College District Governing Board, which is now considering a provisional appointment to that position.
Ehlers said he is concerned about an incumbency advantage if an appointed council member decides to run for the seat they represent. That's why he supports the municipal code in Carlsbad that would prevent such an advantage. However, Encinitas and Escondido are currently not allowed to implement such a restriction since they are not charter cities.
"He has got the proper law in place," Ehlers said, referring to the Carlsbad municipal code. "And I would propose we do the same thing."
Ehlers said he thinks Encinitas should consider becoming a charter city like Carlsbad or Del Mar. He argues it would allow appointments to be made without concern of an incumbency advantage, assuming the city adopted the restriction on appointees running in the next election cycle.
Ultimately, Encinitas, Carlsbad and Escondido all opted to avoid a special election to fill vacant council seats this year. This allows them to operate with a full City Council at the cost of the seats not being directly elected by the constituents.

---
Patrick Doyle is a local freelance writer.
Letters to the editor are welcome. Send letters to www.northcoastcurrent.com/letters/.