Historically Speaking: The cost of living after eight decades
The cost of living is skyrocketing, and there doesn't appear to be any limits. Looking back over eight decades, prices were pennies on the dollar compared to today.
To me, something of significance happened 83 years ago last month — I made my debut. At that year of 1939, the world was coming out of the Great Depression and the industrial nations were gearing up for what soon would be a Second World War.
In my hometown, life represented the typical farming community in the Middle West. My father owned a Sinclair Oil Co. station. Gas was 11 cents to 15 cents per gallon depending whether you bought regular or premium ("Ethyl"). I got my Iowa driver's license in 1954 when gas was 29 cents, 9 cents per gallon. Cheapest I ever filled up with was .13.9 cents per gallon in Kansas City where there was a constant "Gas War."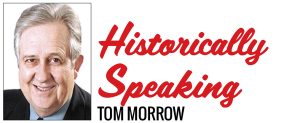 In 1938, Dad bought our family two-bedroom home for $2,000. Our car was a 1936 Chevrolet. Driving a car back 80 years ago was pretty inexpensive compared to today. You could buy a new Ford for less than $700; a new Plymouth Road King sold for $685. New Firestone tires were $4 each. General Motors introduced the revolutionary "Hydra-Matic" (automatic) transmission, which was an option for the new 1940 Oldsmobile. (A radio and heater were optional on most new cars, adding $50 to the total.)
Now you might think these prices were ridiculously low, but when you realize the "minimum wage" in 1939 was .30 cents per hour, things begin to come in perspective. The median yearly earnings for the average American worker was $1,730.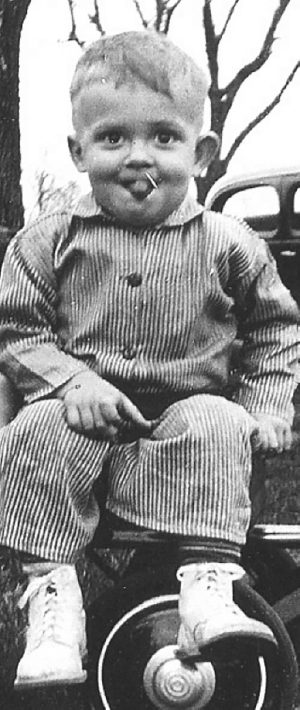 Compared to today's prices, eating was a pretty good deal. In my hometown, hamburgers were 10 cents; a breaded pork tenderloin sandwich was 15 cents. A roast beef sandwich with potatoes and gravy, along with a small portion of green beans, was 25 cents. Coffee was a nickel … so was a bottle of Coke or Pepsi.
At the grocery store, a dollar would buy enough food to last a week for a family of four. A 10-pound bag of potatoes was 18 cents; 10 pounds of sugar 49 cents. A 303 can of pork and beans was a nickel; chuck beef roast was 15 cents per pound, and a nice T-bone steak was 22 cents a pound. Campbell's soup was four cans for 25 cents. Fresh peas in the summer were 4 cents per pound. Cabbage 3 cents per pound.
Swiss cheese was .23 cents per pound. Oranges were .25 cents for two dozen.
And, 1939 was a very big year for movies. That year is considered one of the best of the 20th century. Top films included "The Wizard of Oz," "Gone With The Wind," "Gunga Din," "Mr. Smith Goes to Washington," "Destry Rides Again" and "Stagecoach." Today, all of these films are considered classics.
The popular female film stars of 1939 were Ingrid Bergman, Claudette Colbert, Olivia de Haviland, Betty Grable, Rita Hayworth, Katharine Hepburn, Hedy Lamar, Vivien Leigh, Myrna Loy, Ginger Rogers, Barbara Stanwyck, Irene Dunne, Jean Arthur and Lana Turner.
Clark Gable, John Wayne, Fredric March, James Stewart, Fred Astaire, Cary Grant, Bing Crosby and Bob Hope were among the leading men on the silver screen. Movie admission ticket were an average of .10 cents for young people and .25 cents for adults.
Lou Gehrig was the nation's most popular celebrity. He would bow out as the Yankees' first-basemen, declaring during his retirement speech in Yankee Stadium he considered himself "… the luckiest man on the face of the Earth."
Agatha Christie's "And Then There Were None" and John Steinbeck's "The Grapes of Wrath" were best-selling books.
That year, aviatrix Amelia Earhart was officially declared dead after being lost in her attempt at circumnavigating the globe.
The World Fair opened in New York City where many of the "marvel" products of tomorrow were showcased, including television, an automatic washing machine, and a kitchen that featured an automatic dishwasher.
President Franklin D. Roosevelt moved Thanksgiving Day officially to the fourth Thursday of November in order to give merchants a longer period to sell Christmas goods, thus increasing the opportunity for merchants to increase profits and us kids to beg Santa for toys.
Girl Scouts introduced the popular thin mint cookies, and Carl Stotz founded Little League baseball for youngsters based in Williamsport, Pennsylvania.
Life expectancy was 62.1 years for males; 65.4 years for females. I guess at 83, I'm way ahead in this game of life.
The scientific and technical advancement made during the past 80 years surpasses any and all progress in the history of mankind. The past decade has brought more innovations and improved lifestyle than at any time in history. A smart phone couldn't be dreamt about. However, Dick Tracey did have a two-way wristwatch for communications. (If you have to ask, then you not old enough to remember that popular comic strip.)
---
Tom Morrow is a longtime Oceanside-based journalist and author who contributes to OsideNews.
Columns represent the views of the individual writer and do not necessarily reflect those of the North Coast Current's ownership or management.