Longtime local gardening expert, author, artist and TV personality Pat Welsh is scheduled to speak at Cardiff 101 Main Street's Spring Fling in May.
Cardiff 101 Main Street announced Welsh's addition to the event in an Encinitas Facebook post April 20. Spring Fling at Carpentier Parkway will run from 9 a.m. to 1 p.m. May 5 at Carpentier Parkway along San Elijo Avenue in downtown Cardiff-by-the-Sea. Welsh is scheduled to speak at 11 a.m.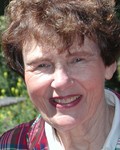 The event is billed as a celebration of spring and sustainable gardening practices, according to a Cardiff 101 Main Street announcement. Carpentier Parkway is a community effort designed to highlight the ways that sustainable landscaping can enhance a community.
Spring Fling will offer live music, artists and food from local eateries, as well as a Kid's Zone with a seed toss and interactive games. Linda Lee, the horticulturalist behind Carpentier Parkway, will offer guided tours of the park. Visitors can also buy $5 raffle tickets for prizes.
Cardiff 101 Main Street is also encouraging residents to sponsor bricks and pavers for Carpentier Parkway's Inspirational Terrace as Cardiff's Centennial Celebration approaches. Bricks can be purchased for $65 and flagstone pavers go for $180. Visit Cardiff 101 Main Street's information page online for more information.
For more information about Spring Fling, contact Cardiff 101 Main Street at 760-436-0431 or [email protected].