Cool on the Coast: Music, arts and more for September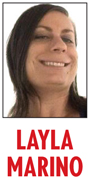 Welcome to the newest section in the North Coast Current, Cool on the Coast. This column is dedicated to reporting the best in music, art and cultural events in the northern beach towns of San Diego County. Each month, Cool on the Coast will give you a rundown of cool, fun and sometimes even hot concerts and events north of Del Mar, with a few can't-miss options in other areas. Obviously, this doesn't cover all of the great events on the North Coast, but we hope to give readers a good cross section of a few of the music, art, surf and charity events going on right in their back yards. With world-class entertainment and lifestyle right here in coastal North County, you'll only need to go east of the 5 or south of the 56 if you want to enjoy what the region has to offer.
Belly Up, Solana Beach: As one of the best venues not only in coastal North County but San Diego County and Southern California as a whole, the Belly Up will have its own sub-section of monthly events. We'll post a few of the world-class artists each month that we think shouldn't be missed, but be sure to go to bellyup.com/calendar for all the concerts, events and parties at this awesome rock venue.
Sept. 3-7: 18th Annual Surf for the Sea, Oceanside — 5 days of surf contests at Oceanside Harbor, including a kids' division. Surf for the Sea honors influential local surfers who have passed away. This charity event also benefits the Surfrider Foundation. For schedules, event details or registration information, click here: www.surfwsa.org/schedule/
Sept. 6: Super-Tasty 5k: Taste of Solana Beach — Dubbed "The World's Toughest Gourmet Walk," this charity event combines a 5k walk through Solana Beach with food tastings from 22 local restaurants. Part of the Giro di San Diego/Gran Fondo tour. For tickets and info, visit www.girodisandiego.com/taste-of-solana-beach-gourmet-fondo.html
Sept. 6: Napa Valley Vintners' Grand Tasting, Encinitas — The Encinitas Chamber of Commerce and Meritage Wine Market host this opportunity to taste some amazing wines right in Encinitas. For information and tickets, visit local.encinitaschamber.com/events/details/napa-valley-vintners-grand-tasting-949
Sept. 7: FM 94.9's Indie Jam, Oceanside — Featuring hot new indie acts such as Phantogram and MSMR, the event is part of 94.9's INDEPENDENCE Jam and will be held at the Junior Seau Amphitheatre. Visit www.visitoceanside.org/ai1ec_event/fm-949-indie-jam-2014/?instance_id=6338 or www.fm949sd.com/concerts/listing.aspx for tickets and information.
Sept. 7, 13, 14, 20, 21: Art on the Green, Carlsbad — Each weekend, the Carlsbad Beach Inn Resort and COAL Gallery team up to allow local artists to display their work to the public on the resort's lush lawn. For information and directions, visit www.coalartgallery.com/Events.html
Sept. 19-21: Carlsbad Music Festival, Carlsbad — This is not your average music festival. It offers three days of unconventional music combinations and world-class artists from every genre. This diverse festival features artists such as David Lang, Dawn of Midi, J. Burns Jug Band and paper days, and honors cutting-edge composers while benefiting charity. For tickets and information visit www.carlsbadmusicfestival.org/
Sept. 20: Humanity and Nature: Opening Art Reception, Solana Beach — The Humanity and Nature show will run from Sept. 8 to Nov. 3, and features artists' own interpretations of this intriguing theme. The reception is free on Sept. 20. For more information, call the Solana Beach Library at 760-448-5245.
Sept. 20-21: Pedal the Cause, North County Coastal — 100 percent of all net proceeds from this charity bike ride along coastal North County stay in San Diego to benefit cancer research. There is still time to register, and there are multiple courses ranging in distance and difficulty. To register, volunteer, donate or watch, go to sandiego.pedalthecause.org/
Sept. 21: Encinitas Oktoberfest, Encinitas — Start your October beer harvest in September with the Encinitas Chamber of Commerce's Oktoberfest, featuring a wealth of local beers, wines and traditional German food. San Diego is famous for its beer, so try local brewers' hearty hoppy German offerings a few weeks ahead of the rest. Tickets and information at local.encinitaschamber.com/events/details/oktoberfest-297
Sept. 27: V Elements Yoga Festival, Broadway Pier Downtown — The hottest new trend this summer has been big yoga festivals were music-and-art-loving yogis can see their favorite bands while striking their favorite poses. North County coastal people love their yoga, so head south for this huge event featuring celebrity instructors, transcendent music acts including Pat Mahoney from LCD Soundsytem, and sustainable organic food. For tickets and information, visit www.velementsfest.com/
We've barely touched all the fun things going on in the North County beach cities this month, but we hope we've given a great sampling of what the North County coast has to offer. Have a great September and get out there and do some stuff.
Columnist Layla Marino is a San Diego arts writer. Visit dropweirdsci.blogspot.com. Follow her on Twitter at twitter.com/dropweirdsci. Send questions and comments to [email protected].