Cool on the Coast: Music for a cause, holiday hops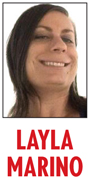 The holidays are on their way in Coastal North County, and this area of San Diego is known for its amazing holiday events. Hay rides, pumpkin patches, fall beer offerings and lots of music are just the norm on the North County coast in November. So many events can be overwhelming, so the we're is happy to bring readers a selection of some of the must-do items on this dizzying list. From beer to family-friendly to the ubiquitously amazing lineup at the Belly Up, the coast is positively hopping with fun this November, so be sure to get out and try something new on the coast.
The Belly Up, Solana Beach: The Belly Up has some cool classic bands this month with '90s alternative being high on the list. They've also got some smooth blues as well as modern indie bands. The Belly Up believes in giving back, especially around the holidays, so the venue is also hosting a number of benefit events. To see the full lineup of concerts and events this month and to purchase tickets, go to bellyup.com/calendar#2014-11.
Nov. 11: Rob Machado Foundation Benefit Featuring the Goo Goo Dolls — Famous local surfer Rob Machado founded this nonprofit organization in his name to work to clean up and maintain the coasts of San Diego. As North County's premiere beach venue, the Belly Up works with the Rob Machado Foundation to put on this annual event to raise money for projects such as beach cleanup, recycling and community outreach. The event has unfortunately sold out, but mark your calendars for next year; it's always a favorite holiday concert.
Nov. 17: The Psychedelic Furs and the Lemonheads — Both legendary bands in their own time, and one undoubtedly influencing the other, these two 1990s alt rock heavyweights are most likely the biggest rock show in all of San Diego County this month, and the Belly Up has them. This show isn't sold out yet, so get your tickets as soon as you can.
Nov. 19: The Cold War Kids — Another huge indie rock act, alas the Cold War Kids show at the Belly Up in support of their newest album, "Hold My Home," is sold out.
Nov. 25-26: An Evening with The Chris Robinson Brotherhood — The Black Crows' lead singer Chris Robinson has had this new project, The Chris Robinson Brotherhood, since 2011. The Belly Up's "An Evening With" series is normally a little more intimate, with the band telling stories and asking for audience participation. Two nights are available, and this promises to be an unforgettable experience.
Nov. 28-29: The English Beat — One of the pioneers of electronic and dance music as well as New Wave in the '80s, The English Beat haven't released an album since the 1980s, but they have been actively touring again since 2012. These shows are a once-in-a-lifetime experience, so don't miss them.
Nov. 30: A Special Evening in Support of The Content Creators Coalition Featuring CAKE — Rounding out the November calendar, the Belly Up will host a special charity concert in support of The Content Creators Coalition, a nonprofit advocacy group that speaks for the rights of digital artists and content writers. Famed 1990s rock band CAKE will perform live.
Family friendly and fall-themed events: The North Coast is well known to be packed with fall fun each year during the holiday season, and this year is no exception. Check out our rundown of the best events in November.
All month: Pumpkin Patches — Carlsbad Pumpkin Patch: Carlsbad Plaza South shopping center, featuring two giant slides, rides, and face painting; Pumpkin Patch at La Costa Farms: 1911 Saxony Road, Encinitas.
Nov. 15: Encinitas Holiday Bazaar — Is there an art lover in the family for whom you need to find that special gift? The Holiday Bazaar gives shoppers a chance to get the jump on holiday shopping to find something unique and special for anyone on your list.
Nov. 23: Encinitas Fall Festival Street Fair — Brought to you by Encinitas 101 MainStreet, this huge street fair features more than 450 booths with fall- and holiday-themed wares, music, a big kids' zone and a dog park where volunteers from VCA Animal Hospital will watch your pets while you get a jump on your holiday shopping.
Nov. 27: Encinitas 101 Annual Turkey Trot — A coastal North County tradition, the Encinitas 101 Turkey Trot is a 5K race and food drive that gives participants a chance to do a preemptive calorie burn for a good cause, the North County Community Services Food Bank, ensuring everyone can have a wonderful holiday season.
San Diego Beer Week, now through Nov. 16: Though the many and sundry Oktoberfests of last month are over, San Diego beer lovers don't have to wait long for more brewery fun. San Diego Beer Week began the second weekend on November, and there are lots of events on the North Coast. Here's a rundown of participating venues and their events. For more information, go to www.sdbw.org/schedule?region=North+County+Coastal.
Hilton Del Mar: The Hilton in Del Mar is having a prix fixe beer paring menu each day of beer week and beginning with lunch at 11 a.m. The menu features beers from Saint Archer, Karl Strauss, Alesmith and Rough Draft. Great for beer-loving foodies who want the flexibility to try many beers on any day of the festival.
Tap That Tap Room: Oceanside's newest tap room is having a number of events during beer week:
Nov. 11: Ice Cream Float Night with a peanut butter theme featuring Karl Strauss Peanut Butter Cup Porter and Belching Beaver's Peanut Butter Stout and other beers to make real beer floats – what a unique event.
Nov. 12: Lost Abbey Chocolate and Beer Pairing Night featuring So Rich Chocolates. Didn't think beer and chocolate go together? Lost Abbey and So Rich Chocolates beg to differ. If you love beer and chocolate, don't miss this one.
Nov. 13: Acoustic Ales Jack Aged Unplugged Cask Tapping. Tap That will host Acoustic Ales' unveiling of its Jack Aged Unplugged Oatmeal Stout as well as a sampling some of its newest bottle releases. Pint glass giveaways, as well.
Nov. 15: Ironfire — Meet the Brewer. Ironfire Brewery of Temecula will do what Tap That calls a "Tap Takeover," with all beers from Ironfire, and free pint glass giveaways.
Belching Beaver Brewery: The Belching Beaver Brewery, located in North Park, will bring its unique beers to a number of venues on the coast. Some of these are not listed on the San Diego Beer Week website, so for more information, go to belchinbeaver.com/events/.
Nov. 13: Beer Week at the Regal Seagull in Encinitas — another tap takeover with free pint glass and the Seagull's artisan sausages.
Nov. 15: Beer Week at Surfside Taproom — tap takeover with free pint glass and catered food by Mish Mash.
Art events: Coastal North County is oft-overlooked for art events, but November brings many fun and interesting openings and shows. If you're an art lover, you don't need to venture below state Route 56 to enjoy some great art. Here are just a few of the art events happening this month on the North Coast:
Nov. 12: Oceanside Museum of Art Lecture Series: Oppression and Healing in Art — Join the museum's Curator of Adult Education for a lecture accompanying the current "My Sister's Voice" display.
Nov. 20: Oceanside Museum of Art Lecture Series: Experiential Art: Symbolism in Art — A crash course for all levels, participants will tour the museum with a curator and learn the many ways in which symbolism can be interpreted in all types of art, from early prehistory to modern pop art.
Columnist Layla Marino is a San Diego music and arts writer. Visit dropweirdsci.blogspot.com. Follow her on Twitter at twitter.com/dropweirdsci. Send questions and comments to [email protected].