Encinitas city manager announces resignation
Gus Vina says negative media coverage was not a factor in decision, according to city statement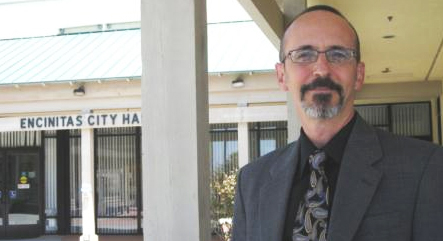 Encinitas City Manager Gus Vina has announced his impending resignation, according to a city statement Dec. 9.
Vina has been with the city for three years, and is leaving to take a new city manager position in Northern California, the city stated. He announced news of his planned resignation to city staff by email on Dec. 9, according to the statement. An official resignation letter to the mayor will follow.
"Encinitas is a wonderful city. My experience here has been very rewarding and I have enjoyed the many things that we have been able to accomplish," Vina said in the statement.
While the city touted his accomplishments — from the completion of Encinitas Community Park to building a city strategic planning process — Vina has been heavily criticized by some in the community, particularly on local activist blogs, for a perceived lack of transparency and wasteful spending, among other concerns.
Vina hinted at that negative coverage in the Encinitas city announcement.
"I am extremely excited about my opportunity to work again in Northern California, where I have deep roots in public service," Vina said in the city announcement. "Despite some of the inaccurate media reports, I am not running from anything. Rather, I am running towards a new opportunity."
Before Vina started his work for Encinitas in July 2011, he served as the interim city manager and assistant city manager for Sacramento. In Encinitas' announcement, Vina said his return to Northern California will allow him to be closer to family, which he said was a major factor in his decision to move.
The city stated that an official end date for Vina's employment has not been set, nor has an interim city manager been named.