Cool on the Coast: There's a good crop of events for January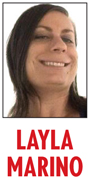 As everyone winds down from the holiday and gets ready for 2015, events in coastal North County are kicking into gear. Lots of classes for both adults and kids, music, arts and more are waiting for San Diegans to get the year started with new fun and new flair, and it's all happening on the coast. We also have an update on all the farmers markets on the North Coast so residents and visitors alike can stock up on fresh local produce, find fun gifts from local artisans or even catch some world-class musical talent. The weather may be a little cooler this time of year, but it's always much cooler on the coast.
Farmers markets in 2015: Residents in coastal North County have enjoyed some of the best local produce and crafts with convenient famers markets all over the region. With the new year, the North County coastal markets have more vendors than ever with even more art, musical acts and local participants, and there's a market almost every day of the week. Use this guide to make sure you have your schedule set to get all your local produce, art and gifts in 2015. Go to www.sdfarmbureau.org for updates to your favorite markets.
Wednesday markets
Encinitas Station Certified Farmers Market — 4-7 p.m., 620 Vulcan Ave. in Encinitas
Carlsbad State Street Farmers Market — 3-7 p.m., State Street between Carlsbad Village Drive and Grand Avenue in Carlsbad
Thursday markets
Oceanside Certified Farmers Market and Faire — 9 a.m.-1 p.m., Pier View Way at Coast Highway 101 in Oceanside
Oceanside Sunset Market — 5-9 p.m., Pier View Way at Tremont in Oceanside
Oceanside Tri-City Medical Center — 4:30-6:30 p.m., Tri-City Medical Center on Vista Way in Oceanside
Pacific Highlands Certified Farmers Market — 3:30-7 p.m., Canyon Crest Academy, 5951 Village Center Loop in Carmel Valley
Saturday markets
Del Mar Farmers Market and Food Court — 1-4 p.m., 1050 Camino Del Mar in Del Mar
Sunday markets
Leucadia/Encinitas Farmers Market and Art Fair — 10 a.m.-2 p.m., Paul Ecke Central School, 185 Union Street in Encinitas
Rancho Santa Fe Farmers Market — 9 a.m.-1:30 p.m., Del Rayo Village, 16079 San Dieguito Road in Rancho Santa Fe
Solana Beach Farmers Market — 1-5 p.m., 410 South Cedros Ave. in Solana Beach
The Belly Up, Solana Beach: What's a new year without the fantastic shows at one of Southern California's best rock venues? January will see lots of classic music acts, punk legends and fun weekly parties at the Belly Up, kicking off a fun and music-filled 2015. Check out http://bellyup.com/calendar#2015-01 for the full listing, but here are some picks for the best shows on the North Coast.
Classes and workshops: What's your New Year's resolution for 2015? Whether you want to get in shape, learn to write, try your hand at cooking or learn a new language, coastal North County has lots of classes and seminars to get you to try something new in the new year.
Events just for fun: If you want to continue your 2014 fun right into 2015, not to worry. There are plenty of fun events all over the North County coastal region. Fun for kids, fun for adults and couples, it's all happening in January on the coast.
If you thought the North Coast was slowing down with the winter chill, we hope we've disproved that notion. Things are just as hot as ever in coastal North County, whether you want to take a class to get your resolution going, find a market to get your greens, see a show or have some crazy, different 2015 fun, the coast's got you covered in January.
Columnist Layla Marino is a San Diego music and arts writer. Visit dropweirdsci.blogspot.com. Follow her on Twitter at twitter.com/dropweirdsci. Send questions and comments to [email protected].