San Elijo Lagoon nursery effort gets $8K boost from Garden Club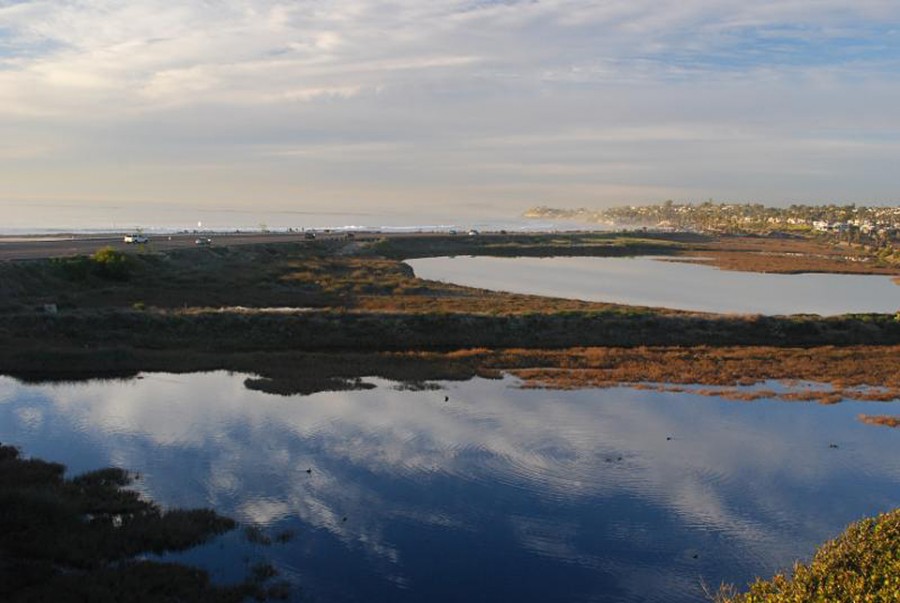 North Coast Current
June 2, 2015
The San Elijo Lagoon Conservancy's effort to build a native plant nursery received a boost recently in the form of an $8,000 grant from the Rancho Santa Fe Garden Club.
The Garden Club doled out $50,000 worth of grants May 28 to 11 organizations, from the conservancy and San Diego Botanic Garden to Park Dale Lane and Skyline elementary schools, the club announced.
The grants were announced during the Garden Club's annual meeting, the organization said.
The grants are given with the aim of promoting charitable horticulture and conservation in Rancho Santa Fe and surrounding communities, according to the group. The recipients were selected from a number of local nonprofit organizations that submitted grant proposals.
The $8,000 granted to the San Elijo Lagoon Conservancy will go toward creating the San Elijo Native Plant Nursery: Community-Supported Native Plant Horticulture, according to the Garden Club. Plans call for a space where volunteers will propagate plants sourced from the San Elijo Lagoon Ecological Reserve with the aim of boosting habitat restoration sites in the reserve. Money will go toward equipment and supplies.
Among other recipients:
Park Dale Lane Elementary School in Encinitas received $5,000 to help boost the school's current garden, which is popular among kindergarteners, the Garden Club said. The money will go toward more garden beds, among other needs.
The San Diego Botanic Garden in Encinitas received $3,410 to support the garden's upcoming Insect Festival, set for July 25-26. Funds will go toward an education booth, bugs, advertising and promotions, banner and signage, art and craft supplies, and reusable tote bags for participants.
Friends of Pacific Rim, a community/parent booster organization supporting Pacific Rim Elementary School in Carlsbad, received $1,090 toward the expansion of the school's composting and vermiculture program.
Skyline Elementary School in Solana Beach received $500 toward expanding its existing garden education program. The funds will go toward trees, vine plants, soil amendment and mulch.
The Garden Club gave $900 to the Don Diego Scholarship Fund, whose goal is to bring low-income students to the San Diego County Fair to participate in the Plant*Grow*Eat agricultural education program. The money will fund two buses to bring children to the fair.
MiraCosta College in Oceanside received $7,800 to help fund the construction of an open-air sheltering structure for the Horticulture Department, estimated to cost $30,000.
More information on the Rancho Santa Fe Garden Club's grant program and recipients can be found online at www.rsfgardenclub.org/grant-program/.