Cool on the Coast: From scary to cerebral, October offers variety of events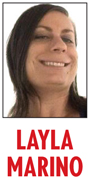 It may be unseasonably warm in San Diego County, but fall is still the coolest on the coast. The North Coast has fall fun and Halloween haunts for both adults and family in October, plus the usual stellar lineup of art, music, theatre and lectures, ready to kick off the holiday season in cool coastal style.
Venue Spotlight: Carlsbad Public Library
Many people in other areas may not see a public library as a hot venue, but North Coasters know that the Carlsbad Public Library has a weekly film series plus some of the most interesting lectures, art exhibits and fun for the kids. With a huge lineup of events in October, North County coastal residents may not be able to keep this Carlsbad secret much longer. Here are a few highlights. The full schedule can be found at www.carlsbadca.gov/services/depts/library/events/default.asp.
Weekly Film Series, Dove Library Auditorium — Last Three Wednesdays of each month — The Dove Library at Carlsbad Public Library chooses a theme each month and invites the public to screen movie classics on its giant screen. These are free events and often accompanied by a discussion afterward. Fun for the whole family. Check out this month's theme, science fiction.

Oct. 21: "Tomorrowland"
Oct. 28: "Ex Machina"

Good Life Lecture Series: A new weekly feature Tuesdays at Dove Library — This new lecture series brings in experts for lectures and roundtable discussions about some of life's biggest and most interesting questions. With two weeks left in October's series, make sure you don't miss them.

Oct. 20: Senior Care with Fritzi Gros-Dallion, founder of Household Guardians
Oct. 27: Decoding the Messages of Your Dreams with Patricia Ariadne, Ph.D., MFT.

General events — The Carlsbad Public Library has many highlight events each month, and October is no exception. Below is just a sampling of the fun and interesting events and exhibitions this month.

Weekdays 9 a.m.-4 p.m.: Amos Robinson: Bringing Metal to Life. Located in the Carlsbad Sculpture Garden
Oct. 20: Focus on Ancestry Card Genealogy. Located in the Adult Computer Lab.
Oct. 24: "I Got a Name" book signing with Ingrid Croce. Located in the Dove Library's Schulman Auditorium.
Oct. 26: Pumpkin Carving for Kids. Located in Growland Meeting Room, Dove Library.
Oct. 29: Halloween Paws to Read. Located in Dove Library.
The Belly Up in Solana Beach
October sees The Belly Up Tavern cranking out more great concerts. With favorite regulars and lots and lots of rock, The Belly Up shows no signs of slowing down after 25 years of being one of SoCal's best rock venues. The full calendar is here: bellyup.com/calendar#2015-10.
Oct. 22: The Sword — Another heavy rock band, Austin's The Sword have an impeccable guitar style and fun, mythology-inspired vocals. If you didn't get a ticket to Eagles of Death Metal, which is sold out, The Sword are just as fun and rock just as hard.
Oct. 23: Z-Trip — Dubbed "One of the best live DJs ever" by Rolling Stone, Z-Trip has been producing and performing hip hop mashups for more than 20 years. A Belly Up favorite, Z-Trip is a must-see if you're a fan of hip hop.
Oct. 24: Dead Man's Party — Another Belly Up staple, this Oingo Boingo cover band celebrates the musical catalog of Danny Elfman and his legendary band from the 1980s. This is one of the best parties in San Diego, and it's a Halloween Dead Man's Party.
Oct. 30: Petty vs. CCR with the Pettybreakers and Creedence Relived — Two more of San Diego's favorite cover bands will bring the works of Creedence Clearwater Revival and Tom Petty to life in a classic rock battle royale. Close out the month with these two great tributes.
Great fall entertainment
Theatre, nature and art are just as great as ever on the North Coast, and with the added bonus of the Halloween holiday, there's plenty to do in this region all month. Here's the latest and greatest.
Wednesday-Sunday all month: "Chapatti" at North Coast Repertory Theatre — Written by Christian O'Reilly, "Chapatti" is a surprising play about two animal lovers in the September of their years finding love and a new lease on life in each other. Runs through Nov. 15.
Oct. 20: Camarada Presents "Viva Vivaldi" at The Oceanside Museum of Art — Antonio Vivaldi is one of the most celebrated baroque-era composers in the world. Considered ahead of his time, Vivaldi was one of the fathers of classical music. As Vivaldi is known for his concertos inspired by the seasons, the Camarada Chamber Music group has put together a compilation of autumn-inspired pieces from the great master. This promises to be a wonderful evening of culture in a beautiful setting.
Oct. 22: Climate Change and the Rising Oceans — Dan Cayan from the Scripps Institution of Oceanography will give the facts about climate change and its effect on the oceans. This informative lecture is free and part of a series offered at the Encinitas Library by the North County Climate Change Alliance.
Oct. 25: Dia de los Muertos, Mission San Luis Rey in Oceanside — This fun annual festival has become a San Diego tradition. Featuring music, dancing, rides, traditional altars and a car show in which many of the altars will be housed, this is a great event for anyone who loves Latin American culture and tradition in the fall season.
Oct. 23-25: Harvest Festival at Del Mar Fairgrounds — This grand holiday tradition kicks off fall with one of the biggest arts and crafts fair in the county. For information and tickets, go to www.harvestfestival.com.
Oct. 26-30: Fall Animal Camp at Rancho Coastal Humane Society — A great weeklong after-school program for kids, the Rancho Coastal Humane Society teaches children how to love, respect and care for animals and pets. This fun camp uses lots of activities, crafts and prizes so kids can love, learn and be safe around their furry friends.
Oct. 31: The Blast Halloween Bash, Club M at the Grand Del Mar — This free and super-classy party at the Grand Del Mar will be full of great costumes, spooky treats and lots of tricks. Check out Club M for your adult Halloween fun.
October's heating up on the North Coast, and it's not just the weather. Enjoy the rest of the month with your world class views, music, theater and fall fun. Whether the holiday season stays warm or gets chilly, residents here always know how to stay cool on the coast.
Columnist Layla Marino is a San Diego music and arts writer. Visit dropweirdsci.blogspot.com. Follow her on Twitter at twitter.com/dropweirdsci. Send questions and comments to [email protected].